New York City Mayor Bill de Blasio found humor in The Onion's take on his warnings about the blizzard of 2015, which was predicted to dump historic amounts of snow on the Big Apple.
De Blasio did a dramatic reading of The Onion piece, titled "NYC Mayor: 'Reconcile Yourselves With Your God, For All Will Perish In The Tempest,'" for reporters on Tuesday, according to the AP.
"The furious hoarfrost bearing down upon us knows neither mercy nor reason, and all within the five boroughs will perish, cowering in their brittle dwellings," The Onion "quoted" De Blasio as saying ahead of the storm.
The blizzard of 2015, which some have called Winter Storm Juno, largely fell short of expectations in New York City. The National Weather Service acknowledged the inaccurate forecast, saying "rapidly deepening winter storms are very challenging to predict."
The blizzard hit farther east than forecasters predicted, causing much of New England to be buried in snow.
Listen to the audio above.
Before You Go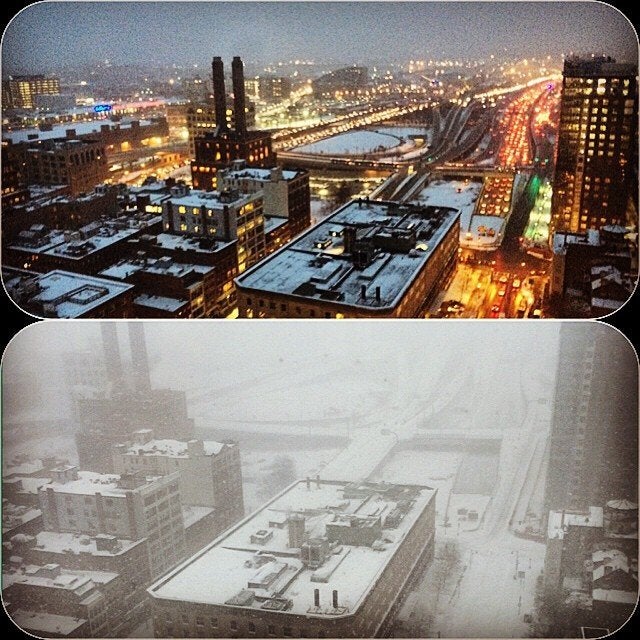 Before / After Blizzard
Popular in the Community