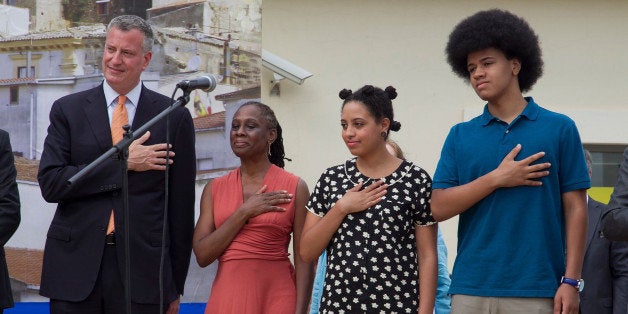 The recent non-indictments in the police killings of Eric Garner and Michael Brown, both unarmed black males, have led to a national conversation about the dangers of simply being alive while black -- a concern that New York City Mayor Bill de Blasio says he shares on a very personal level.
De Blasio addressed the nation in a live press conference Wednesday shortly after a grand jury announced its decision not to indict NYPD Officer Daniel Pantaleo, who placed Garner in a prohibited police chokehold during an attempted arrest on July 17, killing him.
In his remarks Wednesday, the mayor, who is white, mentioned his son Dante, who is 16 and biracial. He spoke about the dangers Dante may face when interacting with police.
"This is profoundly personal to me," de Blasio said. "I was at the White House the other day, and the president of the United States turned to me, and he met Dante a few months ago, and he said that Dante reminded him of what he looked like as a teenager. And he said, 'I know you see this crisis through a very personal lens.' And I said to him, I did."
De Blasio went on to note that he and his wife, Chirlane McCray, who is black, "have had to talk to Dante for years about the dangers that he may face."
The mayor described his son as "a good young man, [a] law-abiding young man who would never think to do anything wrong" -- but he noted that "because of a history that still hangs over us, the dangers he may face, we've had to literally train him, as families have all over this city for decades, in how to take special care in any encounter he has with the police officers who are there to protect him."
De Blasio's remarks echoed the anxiety many families feel as police tactics across the country grow increasingly militarized and as officers continue to exercise lethal force on black men, women and children.
The mayor described "that painful sense of contradiction that our young people see first, that our police are here to protect us, and we honor that, and at the same time, there's a history we have to overcome."
"For so many of our young people, there's a fear," de Blasio said. "And for so many of our families, there's a fear."
Before You Go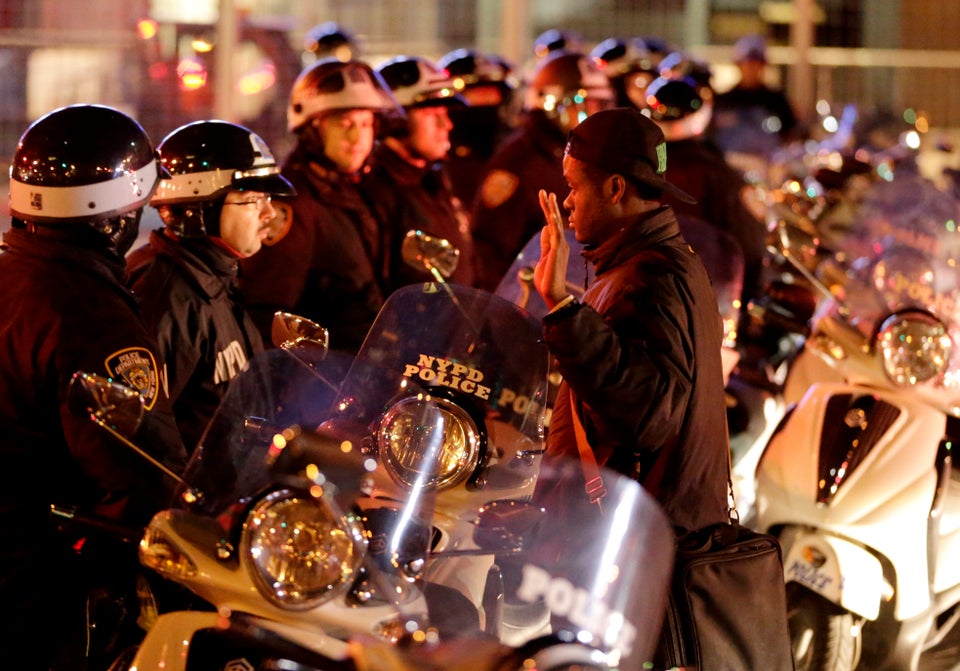 NYC Protests Grand Jury Decision
Popular in the Community