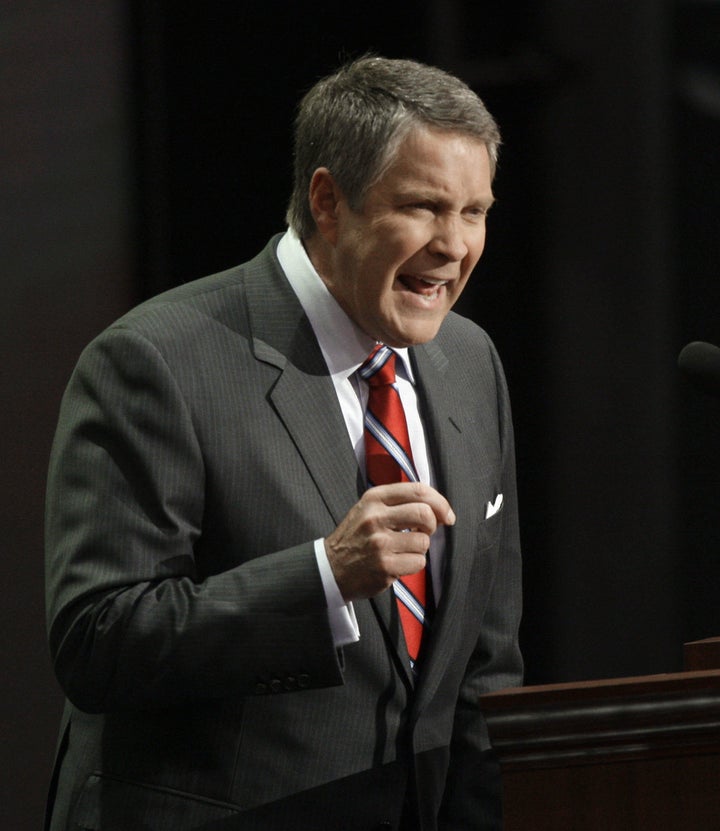 WASHINGTON -- As congressional Republicans ready themselves for a largely symbolic effort to repeal President Obama's health care reform law, at least one former GOP leader is urging them to drop the charade and build on the legislation instead.
Former Senate Majority Leader Bill Frist, who caused a stir during the construction of health care reform when he said he'd vote for the bill, said it was important to consider the bill the "law of the land" and move on from there.
"It is not the bill that [Republicans] would have written," said the Tennessee Republican. "It is not the bill that I would have drafted. But it is the law of the land and it is the platform, the fundamental platform, upon which all future efforts to make that system better, for that patient, for that family, will be based. And that is a fact. I know the discussion of Washington is repeal and I'm sure we will come back to that discussion..."
"[The bill] has many strong elements," Frist added later. "And those elements, whatever happens, need to be preserved, need to be cuddled, need to be snuggled, need to be promoted and need to be implemented. But how do you do it? How do you do a lot of what is in this law?"
The comments, and rhetorical questions, came during a press conference hosted by the Bipartisan Policy Center (BPC), announcing a bipartisan framework for addressing reforms to the current law. And in the context of how his fellow Republican lawmakers have demonized the legislation, Frist seemed to be reading off an entirely different script. At one point, he insisted that the bill was "beautiful on paper" and that Republicans should "love" the fact it adopts a "federalism" approach to health care.
That said, his prescriptions for changing the bill were decidedly conservative in mindset. Warning that states simply didn't have the funds to implement the law (in particular, to set up exchanges and reinvent an antiquated delivery system), he predicted that there would be "public private partnerships in ways that were never envisioned."
"You have no choice but to bring in the private sector, and the private sector know that it's time to play," he said. "And there will be financial resources there."
This may be wishful thinking. As The Washington Examiner's lobbying editor Tim Carney notes, Frist "is invested, literally, in the law." He has made a fortune as a result of stock ownership from the family-founded Hospital Corporation of America, the for-profit hospital chain.
Popular in the Community