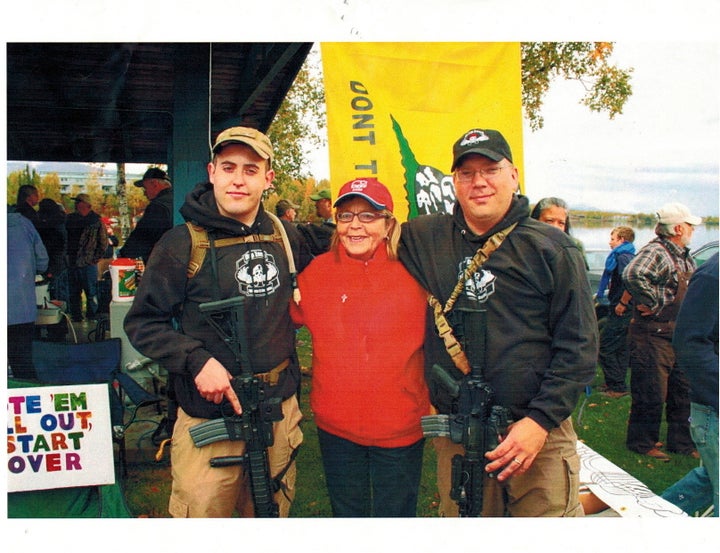 WASHINGTON -- William Fulton was sitting around drinking in an Anchorage hotel room when the militia members started pulling out their guns. It was February 2011, and the man known to those in Alaska's right-wing circles as "Drop Zone Bill" was at a militia convention he had helped organize.
What his drinking buddies didn't know was that Fulton -- an Army veteran who owned a company that provided security services, hunted down fugitives and sold surplus military equipment -- was working for the FBI. A federal prosecutor and a bunch of FBI agents were stationed in the hotel room on the other side of the wall.
"I said, 'Hey, we're drinking, put your guns away,'" Fulton recalled to The Huffington Post in an interview this week. "So the only thing running through my mind is, f**k, one of these guys is going to shoot a bullet through that wall and we're all going to die."
Fulton spoke with HuffPost for a story published Friday that focused on his work for former Alaska Republican Senate nominee Joe Miller during the 2010 campaign. He also spoke at length with Salon's Jillian Rayfield. A Los Angeles Times reporter flew in to see him for a forthcoming profile.
So why the sudden media push? Fulton says it's partially because he was painted nationally as something he wasn't after he handcuffed an Alaska journalist at a Miller campaign event in October 2010. This is the first opportunity he's had to defend himself. Fulton, revealing he voted for Barack Obama in both 2008 and 2012, now calls Miller "paranoid" and says he was only feigning right-wing sympathies to boost his business and further embed himself in extremist circles. Handcuffing a journalist helped bolster that image.
"It completely solidified our position within the right wing, which was good, too," Fulton said of the incident. "Because there's nothing the right wing likes more than you roughing up the left-wing media and such."
Fulton says he grew up in the Northwest and joined the Army when he was 17. He first started working with a federal agency he declined to identify around 2002, two years after he got out of the military because of a medical condition. Soon he started working with the U.S. Army's Criminal Investigative Division, providing what he called "intelligence-based services to the military on their service members that may be involved in things they shouldn't be." He claims he investigated cases involving extremism, stolen government property and drugs. His first contact with the FBI came, he said, when he "ran into something that was the FBI's kind of area of expertise."
Fulton initially started working for the FBI around 2008, he said. By that point, he had been running his company, Drop Zone Security, for about two years. He says the business wasn't created at the direction of the FBI, but claimed the company "provided information to anyone who needed it, whether it be federal or state." He said Drop Zone never charged for information, but its "intelligence-gathering capabilities were vastly increased the more right-wing" his business went.
Fulton first met Alaska Peacemakers Militia leader Schaeffer Cox, the man he'd later help send to prison for nearly 26 years for plotting to kill government officials, at the 2008 Alaska GOP convention. Fulton said he wasn't initially impressed.
"We're doing one of those backroom cigars and, you know, brandy meetings. Not to say that we actually had brandy but you know what I'm saying," Fulton said. "We're sitting there talking about overthrowing the Republican Party in Alaska and here's this guy that brings his wife in and goes 'Oh, well she's my wife but she's my secretary, too.' I'm just like, okay dude, whatever."
It was after the meeting, when Cox addressed a Tea Party crowd at the convention, that Fulton first became concerned.
"Schaffer's supposed to go down and talk to these Tea Party people and get them all fired up," Fulton said. "I hear this guy go on for about an hour and a half and I'm like, Jesus Christ, this f**ker's dangerous. The Tea Party folks were just eating it up."
Fulton was identified in court documents as the man the FBI called "Confidential Source 2." While federal prosecutors never called him to testify, Cox's defense team did.
These days, Fulton says he's still working the right-wing beat, focusing on extremists, militia members and sovereign citizens. He still goes undercover, he says, but only for short-term cases. "I wore glasses the whole time I was up [in Alaska] and had blonde hair and a clean-shaven face and a military haircut," Fulton said. "There's a lot you can do with that."
He's no longer living in Alaska, but would only describe his current home in broad terms: "I'm very happy to be some place where people don't want to kill each other."
Before You Go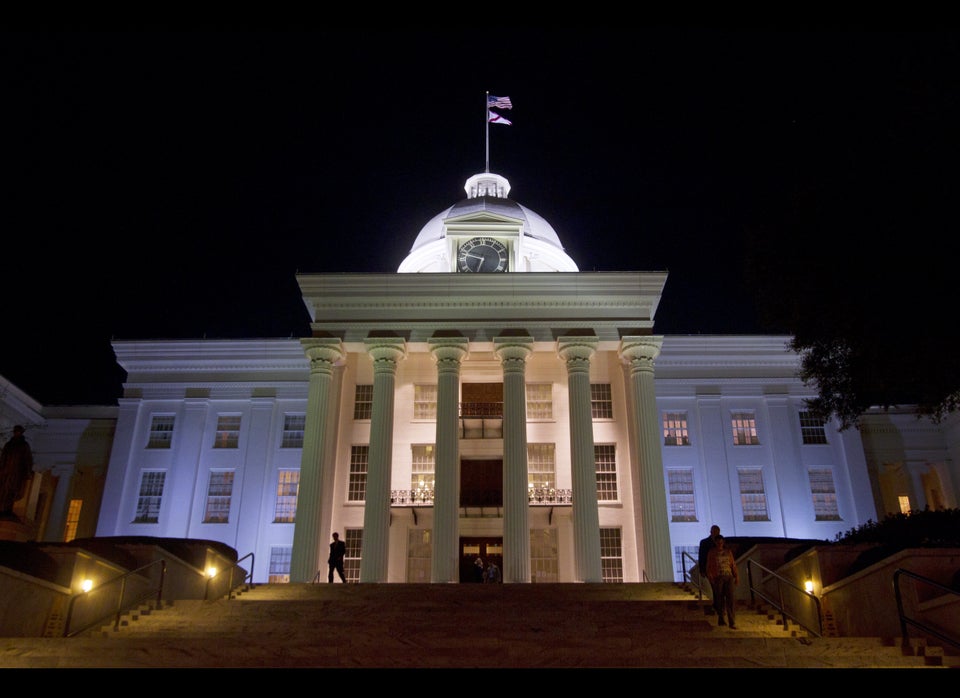 U.S. State Capitol Buildings
Popular in the Community