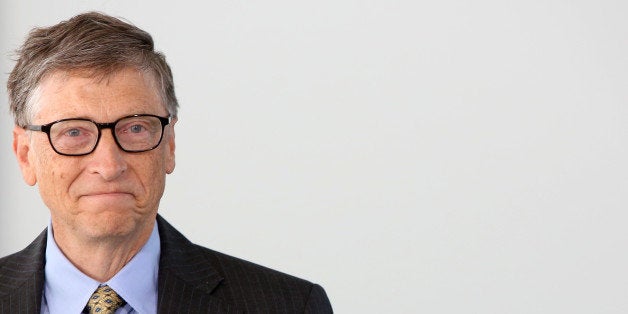 The big news in the art world last week was the record-busting auction at Christie's in which $142.4 million -- a world-wide auction record for any work of art -- was spent on "Three Studies of Lucian Freud, " a 1969 triptych by Francis Bacon. You don't have to be a Marxist or an advocate of sumptuary laws to be made queasy by such numbers, much less to wonder whether something has gone wrong with the values of the world of art.
That said, it's one thing to bristle at big-bucks art auctions and another altogether to go along with Bill Gates, who said in a recent interview with the Financial Times that … well, I'll cite the story verbatim, since his remarks won't win any prizes for clarity:
"Quoting from an argument advanced by moral philosopher Peter Singer, for instance, [Gates] questions why anyone would donate money to build a new wing for a museum rather than spend it on preventing illnesses that can lead to blindness. 'The moral equivalent is, we're going to take 1 per cent of the people who visit this [museum] and blind them,' he says. 'Are they willing, because it has the new wing, to take that risk? Hmm, maybe this blinding thing is slightly barbaric.'"
Calling all HuffPost superfans!
Sign up for membership to become a founding member and help shape HuffPost's next chapter