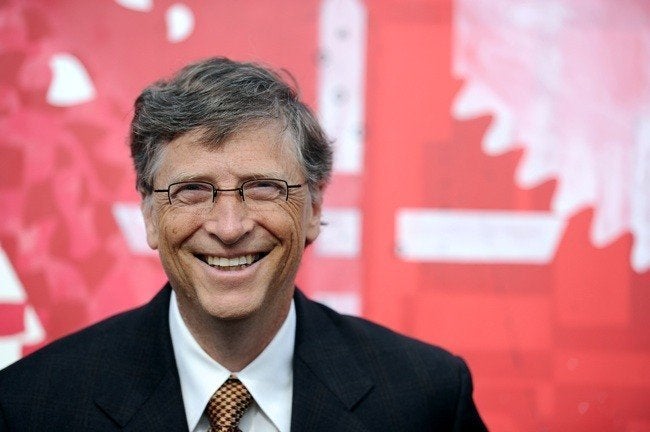 Microsoft founder and chairman Bill Gates played defense on Tuesday when BBC interviewer Stephen Sackur said point-blank that Microsoft's mobile platform had fallen behind in the "handheld revolution" driven by smartphones and tablets.
Gates countered Sackur's statement by saying that Microsoft had predicted what is now a major mobile trend.
"I think that the phone has become very software-centric," said Gates. "So whereas about three or four years ago, if you look at what Microsoft was saying that the phone would become software-centric, that's really taken place. And so it's software approaches that are succeeding there."
Sackur then used Microsoft's market valuation to argue that consumers' confidence in Microsoft has faded. Indeed, Apple surpassed Microsoft as the world's most valuable tech stock in 2010. In April 2011, Apple's quarterly profit exceeded Microsoft's for the first time in two decades. According to Sackur, Apple's valuation now "dwarfs" Microsoft's.
"I wouldn't say 'dwarf,'" Gates replied with a laugh. "I wouldn't say stock prices are really the best gauge. Stock prices can go up and down."
Asked whether he thought the age of the PC was over, Gates attempted to debunk the notion of the "post-PC" world, a notion that Apple's Steve Jobs and others have touted.
"The PC is the tablet," Gates told Sakur. "All these digital devices are going to work together. The importance of software is higher than ever, and Microsoft writes to everything that software runs on. So you're going to see PCs where you're saying, 'Is that a tablet? Is that a phone?' The words are going to change because the innovation is so rapid."
Watch a clip of the interview (below) to see Gates's reactions to Sackur's questions.
WATCH:
[via
]
Related
Popular in the Community