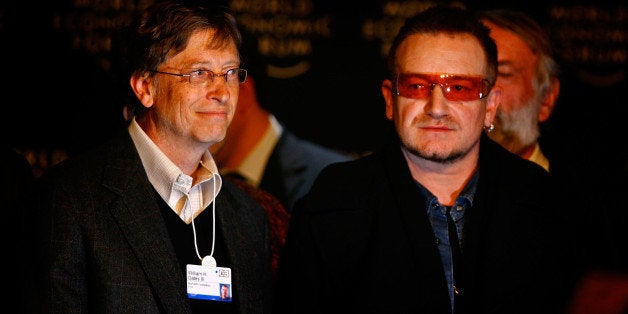 Forbes: While you two are an odd pairing on paper, I have a theory that you were separated at birth–there are more similarities than you might think.
Forbes: You both played chess growing up. You both started college–neither of you finished it. You both built global businesses. You both were affected deeply by your first trips to Africa–Bono after Live Aid, and Bill before your honeymoon with Melinda on safari–and you both consider Nelson Mandela one of your top heroes.
So given this, Bill, true or false: The first time you had a chance to meet Bono you didn't really want to because you thought it would be a waste of time?
Related
Popular in the Community