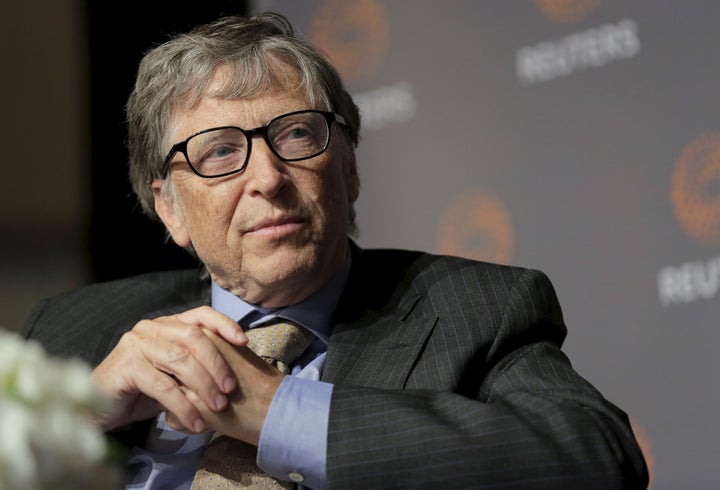 Microsoft co-founder and billionaire Bill Gates is heading a $1 billion venture fund that will invest in clean energy technology to combat climate change.
Some of the world's wealthiest business leaders are joining forces with Gates on the Breakthrough Energy Ventures fund, including Amazon founder and CEO Jeff Bezos, Virgin Group founder Richard Branson, LinkedIn co-founder Reid Hoffman and Alibaba executive chairman Jack Ma. The combined net worth of the fund's directors is roughly $170 billion, according to Quartz.
"I am honored to work along with these investors to build on the powerful foundation of public investment in basic research," Gates said in a statement on Sunday. "Our goal is to build companies that will help deliver the next generation of reliable, affordable, and emissions-free energy to the world."
The fund will focus its investments on projects relating to a number of clean energy issues such as carbon emission reduction and energy generation and storage.
Gates is a longtime proponent of climate change action, announcing last year that he would personally commit $1 billion to clean energy research.
"In addition to mitigating climate change, affordable clean energy will help fight poverty," Gates wrote in the 2015 announcement. "If we create the right environment for innovation, we can accelerate the pace of progress, develop and deploy new solutions, and eventually provide everyone with reliable, affordable energy that is carbon free."
BEV will begin investing in startups and companies in 2017.
Popular in the Community