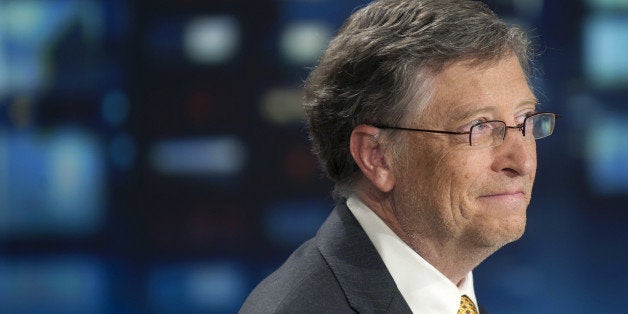 LONDON, June 3 (Thomson Reuters Foundation) - Melinda Gates announced on Thursday that her and husband Bill's foundation will spend $776 million tackling hunger over the next six years, doubling existing commitments.
Gates made the announcement in Brussels, where she urged European leaders to make the nutrition of women and children a priority. The huge pledge also unlocks $180 million in matched funding from Britain's Department for International Development.
"Malnutrition is the underlying cause of nearly half of all under-5 child deaths," said Gates. "Yet for too long the world has underinvested in nutrition. Today we see an opportunity to change that."
Much of the money will be spent in India, Ethiopia, Nigeria, Bangladesh and Burkina Faso, where there is serious malnutrition and a real chance to make positive changes, the foundation said.
The Bill and Melinda Gates Foundation is the world's largest private philanthropy organization, with a $40 billion endowment. It aims to tackle disease and poverty in the developing world. Bill Gates earned his billions as co-founder of Microsoft.
Every year millions of children die because they get substandard nutrition during the critical 1,000-day period from their mother becoming pregnant until their second birthday, the foundation said in a statement.
"Many European donors are now prioritizing nutrition, which we believe will be one of the fundamental solutions to help cut child mortality in half by 2030," said Melinda Gates.
The extra funding announced in Brussels will aim to help women and girls before they get pregnant, improving the likelihood of a healthy mother and child. It will also be spent on solutions "proven to improve nutrition" including fortifying food and promoting breastfeeding.
Women and girls play a crucial role in reducing poverty and improving health, Gates said. "From their leadership as farmers, entrepreneurs and consumers to their role as mothers; investment in women and girls will be key to improving nutrition globally."
United Nations member states aim to agree in September a set of Sustainable Development Goals (SDGs), targets for making progress and reducing inequality in areas such as poverty, health, education, women's rights and climate change by 2030. (Reporting By Joseph D'Urso, editing by Tim Pearce )
To take action on pressing poverty and food aid issues, check out the Global Citizen's widget below.
Calling all HuffPost superfans!
Sign up for membership to become a founding member and help shape HuffPost's next chapter
BEFORE YOU GO
PHOTO GALLERY
Facts You Didn't Know About Bill Gates