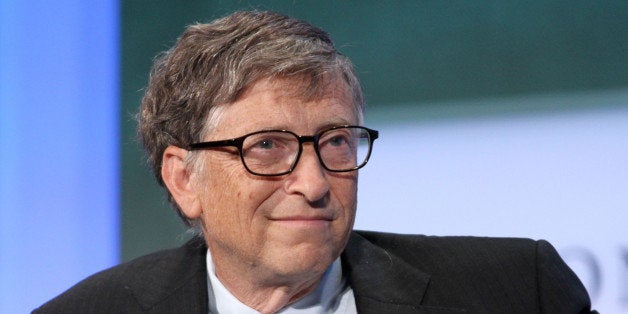 Bill Gates, an early investor in clean energy, recently made a new $2 billion commitment to fund new renewable energy research. This is a significant show of support from an industry and policy leader who cares about the issue and understands the need for action. However, in announcing his commitment, Gates said that current renewable technologies could not sufficiently "bend the curve" to get the job done, except at astronomical cost. That is no longer true.

In many parts of the U.S., renewable energy is rapidly approaching price parity with fossil fuels. Utilities have signed agreements to purchase wind power for less than 2 cents per kilowatt-hour (kWh), while solar contracts have been signed for under 4 cents/kWh. Gates's claim that current technologies are too expensive does not acknowledge the very dramatic reductions in cost over the last few years. A recent report from the Wall Street investment firm Lazard, for example, found that the cost of wind and solar energy has declined by about 58 and 78 percent, respectively, over the last five years.
Costs have come down principally because of an increase in the deployment of renewable energy. Researchers at the Lawrence Berkeley National Laboratory, for example, have documented how stable deployment policies reduces costs by enabling businesses to make long-term investments in manufacturing facilities, worker training, and private R&D.
Further, numerous studies, like the one by the Energy Information Administration, found that current wind and solar energy technology will play the largest role in cost-effectively reducing carbon pollution to meet the Environmental Protection Agency's Clean Power Plan. Microsoft itself recently purchased the output of several large wind projects in Texas and Illinois, noting it was a "low-cost" way to reduce carbon emissions. Because wind energy has no fuel cost, those purchases also enabled the company to lock in a low price for 20 years, which will also help them hedge against future volatility in fuel prices.
Scaling renewables in the next decade will require addressing variability. In his comments, however, Mr. Gates repeated the common myth that advances in energy storage is the only way to do that. Storage will be essential and play a major role in the future. low-cost approaches that can help today. As an example, increasing the speed and coordination of grid operations would help.
Battery storage innovations will help integrate even more wind and solar, as well as electric vehicle charging, demand response, and more. But, wind and solar energy production can increase by a factor of 10 even before storage solutions are in widespread use.
That's a lot of power. Dozens of studies by grid operators and other experts have shown that wind and solar energy can provide more than 30 percent -- and in some cases much more -- of our electricity needs using today's technology. Wind energy already provides more than 10 percent of the electricity in nine states, and more than 20 percent in three states.
Research into new technologies is important to the solution, but we must adopt policies that also enable the country to rapidly deploy the advanced technology we have today. The Department of Energy's Loan Guarantee Program that I oversaw, for instance, created during the Bush administration to address financing gaps that prevent deployment of commercial scale renewable technologies, successfully helped deploy enough clean energy to power millions of homes and save the emissions equivalent of taking 4-5 million cars off the road. All this while giving taxpayers an attractive return on their investment. Recent small dollar tax credits for renewable energy have enabled these technologies to compete with fossil energy sources that have been subsidized for decades.

Innovation and deployment are not mutually exclusive, in fact, they build off each other. Gates is right that the nation needs more funding for R&D, but we have the technology available today to have a huge impact on the problem. We cannot afford to wait.
Calling all HuffPost superfans!
Sign up for membership to become a founding member and help shape HuffPost's next chapter