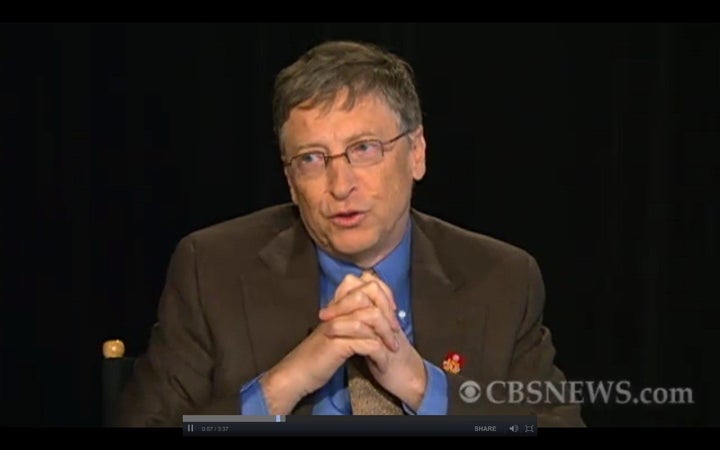 Microsoft co-founder and philanthropist Bill Gates spoke with Katie Couric about the Egyptian government's decision to cut off the country's access to the Internet.
Couric asked Gates whether he was surprised that President Hosni Mubarak had been able to impose a complete Internet blackout on the nation.
"It's not that hard to shut the Internet down if you have military power where you can tell people that's what's going to happen," Gates said. "Whenever you do something extraordinary like that you're sort of showing people you're afraid of the truth getting out, so it's a very difficult tactic, but certainly it can be shut off."
He noted that information from Egypt has still be able to get out. "Now we still have handheld video cameras and lots of coverage coming out, so there's an awareness," Gates explained.
So just how does a country turn off the Internet? Check out our explanation here, then see ways to help Egypt get online here.
View an excerpt of Couric's interview with Gates below, or watch the full interview here.
Calling all HuffPost superfans!
Sign up for membership to become a founding member and help shape HuffPost's next chapter