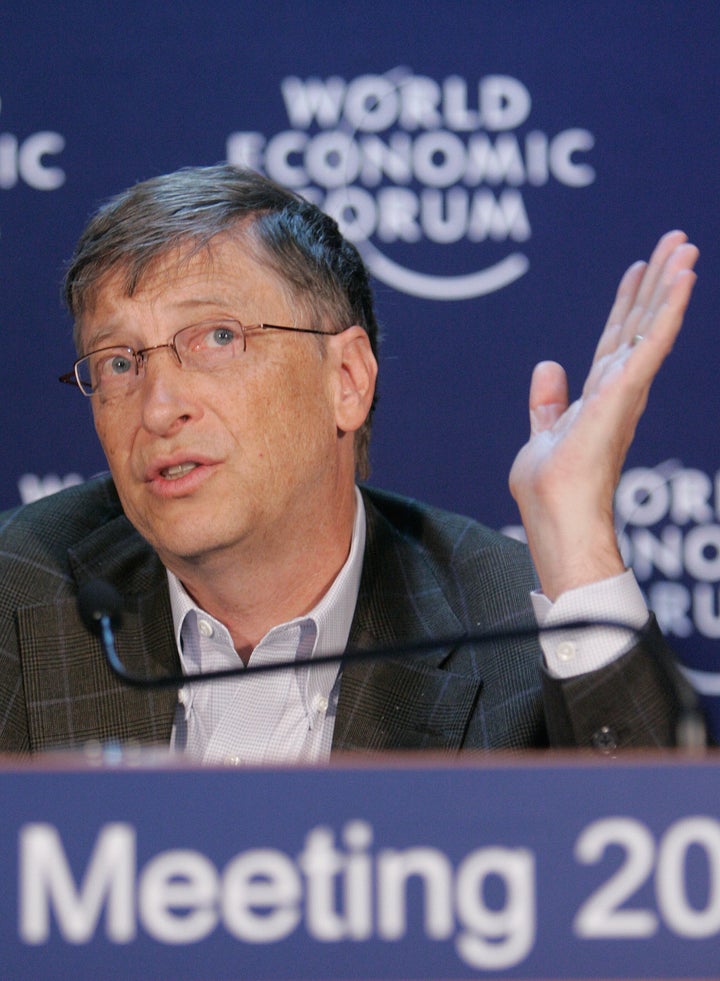 Bill Gates doesn't shy away from complimenting Apple, and the company's CEO, when he thinks either has earned it.
During a CNBC special last November, Gates praised Steve Jobs, saying he had "done a fantastic job" and "of all the leaders in the industry that I've worked with, he showed more inspiration and he saved the company."
Asked whether he likes the iPad, Gates replied simply: "It's okay."
"The scenarios aren't that clear," he noted. Ever diplomatic, he added, "But it's good looking. [Steve Jobs] does good design, and [the iPad] is absolutely a good example of that.
His "review" of the tablet is consistent with the stance he took several months before the iPad's official release, when Gates spoke with BNET:
"You know, I'm a big believer in touch and digital reading, but I still think that some mixture of voice, the pen and a real keyboard - in other words a netbook - will be the mainstream on that," he said. "So, it's not like I sit there and feel the same way I did with iPhone where I say, 'Oh my God, Microsoft didn't aim high enough.' It's a nice reader, but there's nothing on the iPad I look at and say, 'Oh, I wish Microsoft had done it.'"