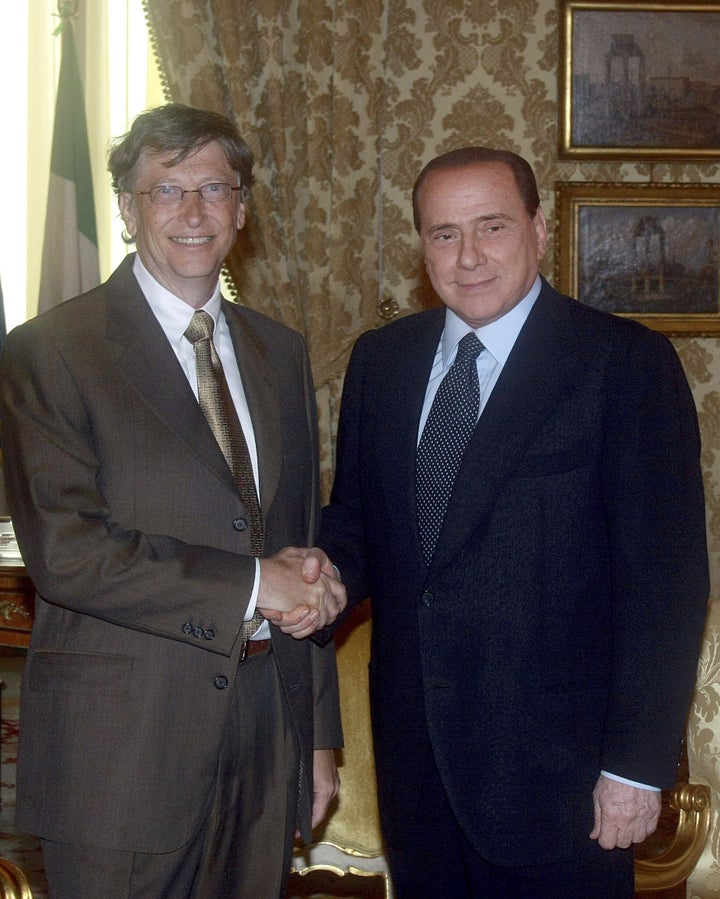 Bill Gates is not impressed with Silvio Berlusconi's foreign aid policy. Nor, for that matter, is he much impressed by the prime minister's hair transplant. And, according to Gates, there is a connection at work between the two.
Gates issued a blistering attack this week on Italian leader's stingy approach to foreign aid, saying that Berlusconi was on his "shame list." An annual report published by Gates Foundation accused Italy of being "uniquely stingy among European donors." Italy's foreign aid budget was 0.11% of its GDP in 2009, half of what it was the year before.
In an interview with the Frankfurter Rundschau Gates singled out Berlusconi: "Dear Silvio, I am sorry to make things difficult for you, but you are ignoring the poor people of the world."
But the real moment of chastisement came when Gates seemingly tied his criticisms to Berlusconi's notorious vanity, specifically his decision to shell out money for a hair transplant.
"Rich people spend a lot more money on their own problems, like baldness, than they do to fight malaria," Gates told the Süddeutsche Zeitung.
Berlusconi, who has had hair transplants and cosmetic surgery, made headlines in Italy this week for being photographed one day with a full head of hair, only to appear two days later with a significant bald patch.
Related
Popular in the Community