Among computer types, you'll find many admirers of National Security Agency whistleblower Edward Snowden. But Bill Gates is not one of them.
"I think he broke the law, so I certainly wouldn't characterize him as a hero," Gates said. "If he wanted to raise the issues and stay in the country and engage in civil disobedience or something of that kind, or if he had been careful in terms of what he had released, then it would fit more of the model of 'OK, I'm really trying to improve things.' You won't find much admiration from me."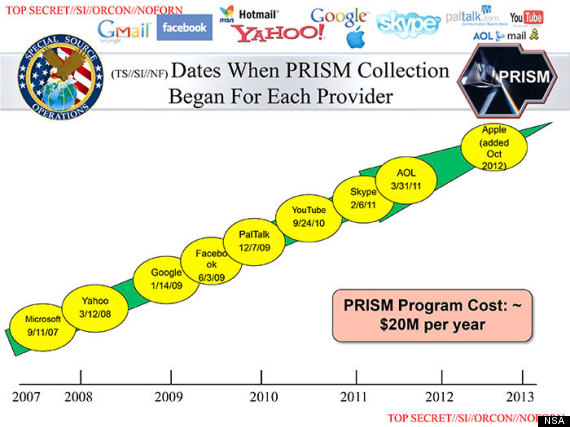 According to this now-famous leaked slide, Microsoft was the first tech company to begin cooperating with the NSA on PRISM.
Popular in the Community