Tennessee Gov. Bill Haslam (R) expressed concern Wednesday about an anti-transgender bathroom bill before the legislature, giving his strongest indication yet that he might not sign it if it reaches his desk.
The legislation would bar transgender students in the state's public schools from using the restroom that corresponds with their gender identity, rather than the gender they were assigned at birth. It's currently being considered by committees in the state House and Senate.
Haslam told reporters on Wednesday that he hasn't heard that bathroom use is an issue requiring legislative action, and he's worried the state could lose federal funding by regulating it.
"Personally, I am not hearing about problems out in the districts," he said. "I'm hearing that our school boards have figured out how to adjust to each situation that arises, and to date, I'm not hearing parents say we have problem in our schools today."
On Monday, Tennessee Attorney General Herbert Slatery (R) said passing the bill could cost the state up to $1.2 billion in federal education funding because it could violate anti-discrimination laws.
White House spokesman Josh Earnest wouldn't comment Tuesday on how much the legislation could cost Tennessee, but he condemned the bill and warned that the state could suffer economically if it moved forward with it.
What I can tell you is that the administration is firmly committed to promoting and defending equal rights of all Americans, including LGBT Americans. And specific laws like this that seek to target and marginalize one small segment of the population is nothing less than mean-spirited. That was true when they passed similar provisions in places like North Carolina and Mississippi, and it's true even as it's being considered in a place like Tennessee.

What's also true in Tennessee is that the state has thrived economically in part because of their ability to make their case to businesses across the country that they've got a great climate for doing business. Passing mean-spirited bills through the state legislature is not a good endorsement of your business climate. And ultimately, individual businesses will have to make their own decisions about this.
The Knoxville News Sentinel reported on Wednesday that Haslam has been getting phone calls and emails from corporate executives worried about the legislation -- and he's listening closely to their concerns.
"Obviously, you have to look at both principle and economics, and that's my role as governor," he said. "My job as governor is different from the legislators. They represent their districts. I have to represent all 6.6 million Tennesseans and come to the best decisions I can."
On Wednesday, the Human Rights Campaign released a letter signed by dozens of corporate executives objecting to the Tennessee bathroom bill. Country Music Television and musicians Emmylou Harris, Chely Wright, Ty Herndon and Miley Cyrus have also spoken out against it.
Legislation meant to deny rights to transgender individuals has been popping up nationwide in recent months. In November, Houston voters rejected a broad anti-discrimination measure after its opponents stoked baseless fears that it could lead male sexual predators to dress up as women and enter women's restrooms.
North Carolina Gov. Pat McCrory (R) has been facing significant backlash after he signed a measure late last month barring cities in the state from passing measures to protect LGBT people from discrimination. The law also requires transgender people to use restrooms corresponding to the gender they were assigned at birth.
A number of businesses and celebrities have already pulled out of the state since McCrory signed the bill.
Mississippi Gov. Phil Bryant (R) signed a sweeping measure last week that provides legal protections for individuals, businesses and organizations that discriminate against LGBT people. And a Michigan state senator recently said he plans to introduce anti-transgender bathroom legislation soon.
Tennessee recently passed separate anti-LGBT legislation that allows therapists and counselors to reject patients they feel would violate "sincerely held principles." The bill is also awaiting action by Haslam, who said he is still reviewing it.
Support HuffPost
The Stakes Have Never Been Higher
Before You Go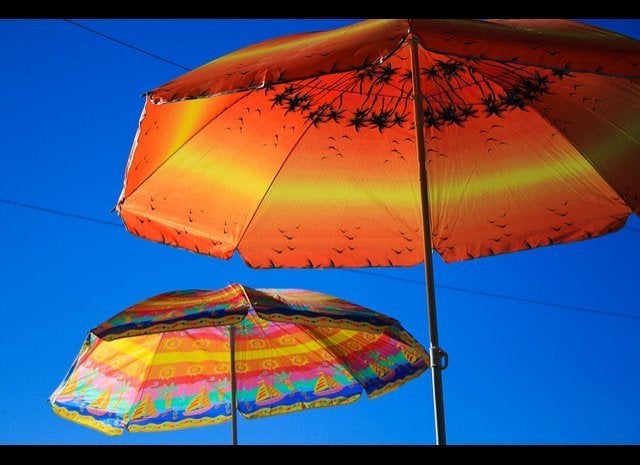 15 Things To Know About Being Transgender By Nicholas M. Teich
Popular in the Community