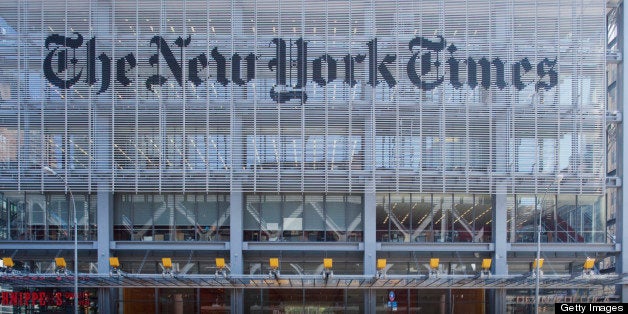 UPDATE: The Guardian removed Emma Keller's piece about Adams on Monday, writing, "This post has been deleted with the agreement of the subject because it is inconsistent with the Guardian editorial code." The note now says that the "post has been removed pending investigation."
ORIGINAL STORY: New York Times columnist Bill Keller is under fire after writing an op-ed that appeared to criticize Lisa Bonchek Adams, a cancer patient blogging about her health battle.
Adams has been writing online and tweeting about her experiences fighting advanced breast cancer. In a piece entitled "Heroic Measures," Keller compared her "fierce" approach to that of his father-in-law, who he said died a "calm" death in a British hospital that emphasized palliative care. "His death seemed to me a humane and honorable alternative to the frantic medical trench warfare that often makes an expensive misery of death in America," he wrote.
Keller continued: "Her digital presence is no doubt a comfort to many of her followers. On the other hand, as cancer experts I consulted pointed out, Adams is the standard-bearer for an approach to cancer that honors the warrior, that may raise false hopes, and that, implicitly, seems to peg patients like my father-in-law as failures."
The backlash against Keller's piece on Twitter and elsewhere online was swift:
One person tweeted, "Just left the hospital, & oncology wing is in an uproar over this Keller article. You piss these ladies off, you better watch the hell out." And Adams herself had this to say in response to Keller:
Keller's op-ed comes days after his wife Emma Keller wondered in the Guardian whether Adams' tweets were "educational or too much." The piece also garnered negative reactions, which she acknowledged in an update to the post on Friday.
"I had been in communication with [Adams] a number of times in recent weeks; given her health, I could have given her advance warning about the article and should have told her that I planned to quote from our conversations," Emma Keller also wrote. "I regret not doing so."
Calling all HuffPost superfans!
Sign up for membership to become a founding member and help shape HuffPost's next chapter