Tickets to the sold-out Grateful Dead concerts in Chicago this summer are fetching thousands of dollars online, but one member of the band played briefly for free in public on Sunday in front of a crowd of almost no one.
A video posted on Facebook shows Bill Kreutzmann, drummer and a member of the Dead since the band began in Palo Alto, California, in 1965, joining a street musician outside the Ferry Terminal Building in San Francisco.
In fact, it seems as if no one noticed at all:
Kreutzmann has been busy of late. His tell-all book, "Deal: My Three Decades of Drumming, Dreams, and Drugs with the Grateful Dead" will be released in May. And of course, in July he'll take the stage in the Windy City with his old bandmates for what's being billed as the Grateful Dead's final concerts.
Before You Go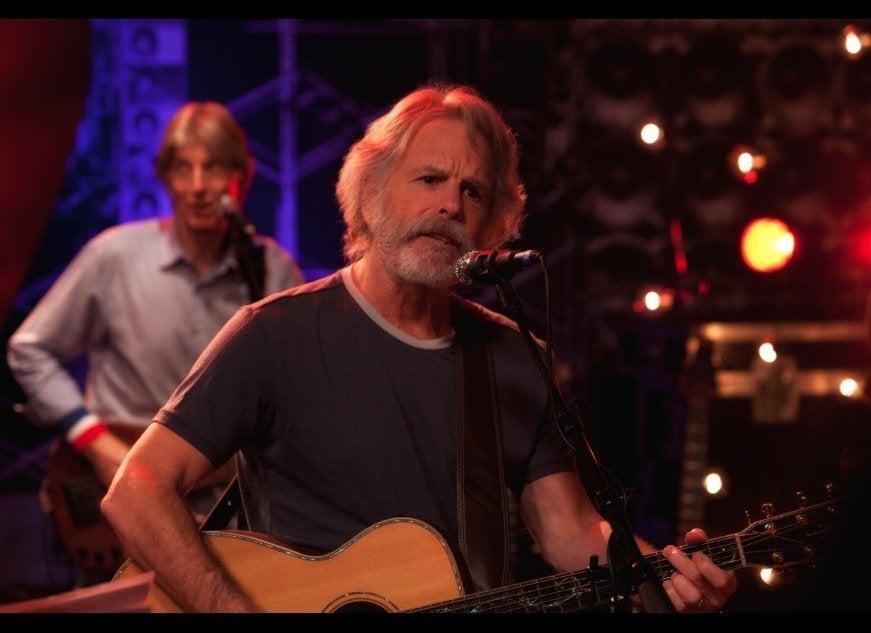 Jerry Garcia Tributes
Popular in the Community