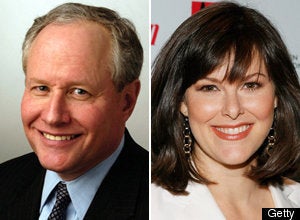 Bill Kristol has an idea for departing CNN anchor Campbell Brown: run against Chuck Schumer in New York.
Brown is now a free woman, she's a well-spoken and impressive one, she lives in New York, and she has moderate political views. And she's a patriot who wants to serve her country. Campbell Brown should accept a draft (which I hereby launch!) to be the Republican nominee for the Senate against Chuck Schumer.
Senor sits alongside Kristol on the board of directors of neoconservative think tank Foreign Policy Initiative.
Kristol, it should be noted, is credited as one of the first people to float Sarah Palin's as a potential running mate for John McCain.
Popular in the Community