NEW YORK -- On Thursday, Weekly Standard editor Bill Kristol and senior writer Stephen Hayes urged Mitt Romney to choose Wisconsin Rep. Paul Ryan as his vice presidential pick.
The two Weekly Standard writers returned Friday night with a post suggesting that their wish came true.
At 10:52 p.m. on Friday night, Hayes and Kristol wrote that "Romney Prepares to Pick Ryan," nearly 20 minutes before the Romney campaign announced that it would name someone as its vice presidential pick on Saturday morning in Norfolk, Va.
Hayes and Kristol, writing from Elm Grove, Wis., and Washington, D.C., didn't confirm that Ryan was definitely the pick, as NBC's Chuck Todd and The Huffington Post's Jon Ward did just after midnight based on their sources. But the Weekly Standard suggested more strongly than any previous post that Ryan was the likely choice.
"We reported what we knew then; I guess you could say we began to break it," Kristol told The Huffington Post in an email Saturday.
Fox News reported Saturday morning that Romney selected Ryan a week ago. So it appears that pro-Ryan conservative writers -- whether in the Weekly Standard, Journal or National Review -- didn't tip the scales in recent days.
During a Saturday morning appearance on Fox News, Kristol said that the Romney campaign had just emailed him, emphasizing the campaign made the Ryan pick before his editorial.
Four years ago, Kristol boosted Sarah Palin on "Fox News Sunday," suggesting she might become John McCain's running mate pick at a time when she didn't make most national media shortlists. Kristol has been talking up Ryan for some time, including urging the Wisconsin congressman himself to run for president last year.
There's been speculation for days that the Romney campaign was on the verge of making an announcement, with reporters jockeying to be the first to confirm the pick -- a quadrennial tradition among the political press corps.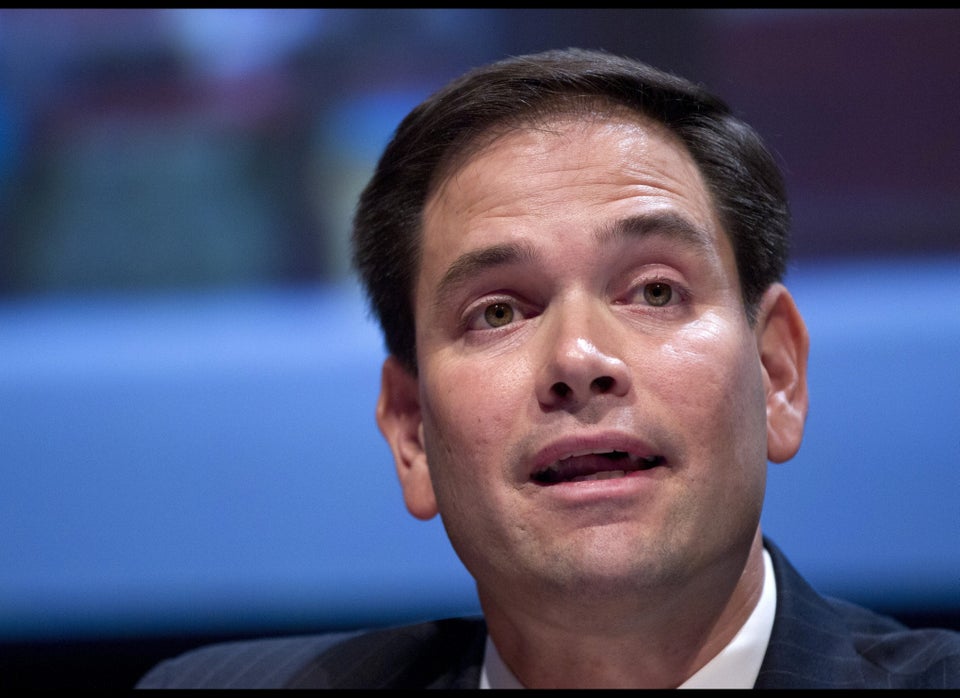 Political Reaction To Mitt's VP Pick
Popular in the Community