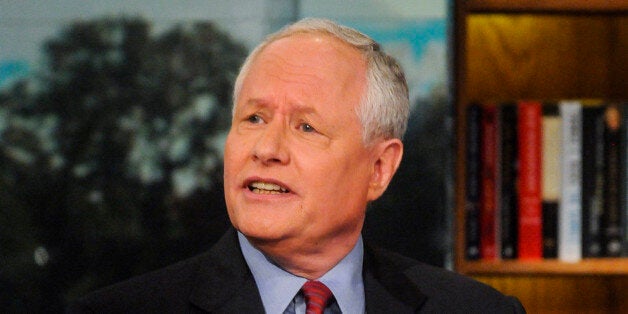 Well, conservative commentator Bill Kristol only joined Twitter last month, but the Internet is already calling for his resignation.
Sparked by a seemingly harmless tweet advertising a podcast from his magazine, The Weekly Standard, over 100 users flooded Kristol's mentions with the same simple message over and over again: "delete your account."
The first reply came from Salon's Simon Maloy, and from there the message snowballed, some posting in French ("effacez votre comte"), others spelling it out in the most basic terms possible ("delete your account on the twitter website").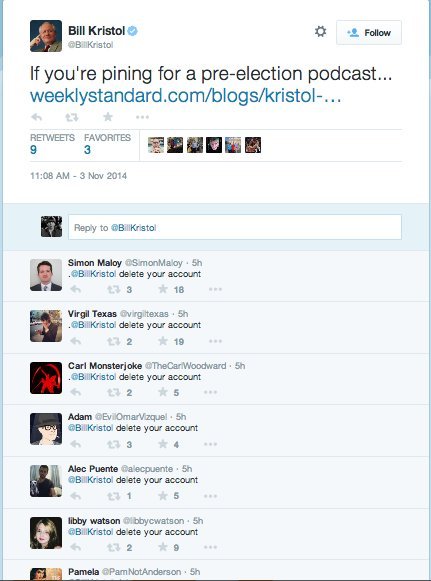 In recent weeks Kristol has drawn the ire of liberal Twitter for his conservative views, with users immediately calling him every nasty name in the book, and, in some instances, purposely confusing him with the actor Billy Crystal.
But now, with the "delete your account" campaign, Twitter seems to have found a more subtle and hilarious way to troll the Iraq War cheerleader.
"I'm enjoying [Twitter] so far," Kristol wrote in an email to Talking Points Memo in October. "What's not to like?"
Popular in the Community