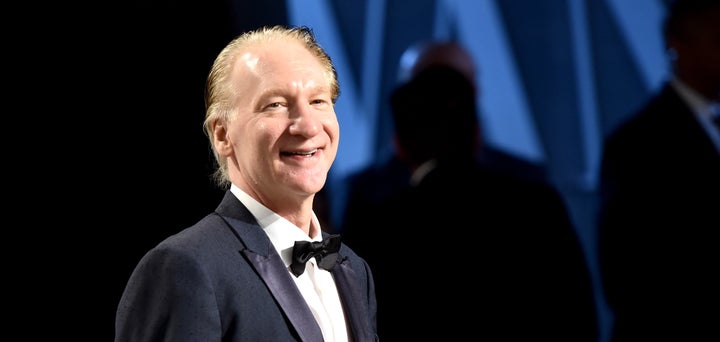 Georgetown University sociology professor and author Michael Eric Dyson will replace Sen. Al Franken (D-Minn.) on Friday's episode of "Real Time with Bill Maher" after a controversy surrounding a racial slur.
Dyson, who is black, tweeted a defense of Maher over the weekend, writing in a statement, "Bill's been a champion of many fights for black justice."
But the professor also condemned the host's use of the word. In the statement, Dyson wrote: "I'm emotional about this. I love Bill Maher. He's a very dear friend. But as I've made plain through the years, the n word should be reserved for black use. Period."
In an opinion piece about the controversy, The New York Times' Wesley Morris posited that "[i]t would be fascinating to see [Maher] in the next episode, if there is one, surrounded by a cast of characters who have castigated him for Friday's scandalette."
It appears that suggestion ― or something like it ― is the plan. And at this point, a majority of Maher's upcoming guests are sticking with "Real Time."
"I will be participating," former Rep. David Jolly (R-Fla.) stated in an email to HuffPost, responding directly to news, first reported here, that Franken had canceled his appearance on the show.
"Politics is the arena where hard issues are confronted, and as [Theodore Roosevelt] said, faces get a little dusty," Jolly wrote. "We need more politicians with the courage to get in the arena, instead of sitting out tough debates in the name of self-preservation."
HuffPost has confirmed that Jolly is joined in his decision by two other scheduled guests, Ice Cube and Symone Sanders, an activist and former national press secretary for former Democratic presidential candidate Bernie Sanders. Journalist David Gregory is also scheduled to appear on the show, but HuffPost has not been able to reach him for comment. HBO has also not responded.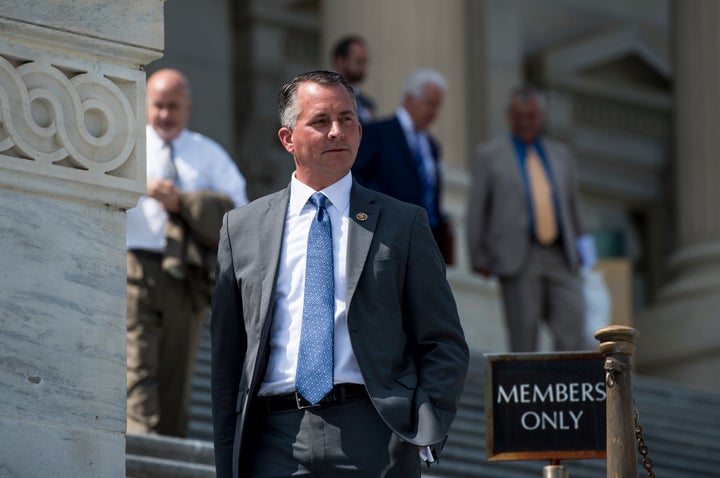 On Friday, Maher used a racial slur in a joke, using the phrase "house n****r" after Sen. Ben Sasse (R-Neb.) invited him to "work in the fields" of Nebraska.
Sen. Sasse didn't appear to condemn the remark in the episode. After the show had aired, Maher apologized and called his use of the term "offensive."
Franken issued a statement on Monday explaining his decision to cancel his "Real Time" appearance.
"Senator Franken believes that what Bill Maher said was inappropriate and offensive, which is why he made the decision not to appear on the next episode of 'Real Time,'" a spokesperson for Sen. Franken told HuffPost in an emailed statement. "He was glad to see Bill, who the Senator considers to be a good friend, apologize and express sincere regret for his comment."
To Ice Cube and Sanders, however, appearing on "Real Time" is an opportunity to confront the controversy in addition to discussing their current work.
"Ice Cube will still appear on Bill Maher this Friday as scheduled to talk about the release of 'Death Certificate: 25th Anniversary' edition, an album that was recorded in the wake of the Rodney King beating in 1991, which sadly, speaks to many of the same race issues that we as a society are still dealing with today," the spokesperson for Ice Cube told HuffPost in an email.
Sanders addressed the controversy over email herself. "I thought Maher's comment, Ben Sasse's reaction and the crowd's applause were all equally distasteful, inappropriate and offensive. I am glad Maher, too, recognized as such and issued an apology," she wrote.
"I look forward to a dialogue about it and other pressing issues of the week on Friday. The n-word is not a joke to be thrown about and it is never OK to make light of slavery and/or the experiences of enslaved people."
HBO has stated it has no plans to fire the host.
Popular in the Community