Maher aired a clip of Hitler speaking with Trump-sounding quotes as subtitles.
"Thank you, thank you. We're going to make Germany great again, that I can tell you, believe me," the subtitles read in the mock translation. "Germany doesn't win anymore. England, France America -- they're laughing at us."
Maher's clip pointed out the way that Trump has employed racist and xenophobic rhetoric as he appeals to the worst fears of Americans to build support for his presidential bid. That kind of rhetoric has earned Trump support from extremist white supremacist groups.
Watch the full clip above
Before You Go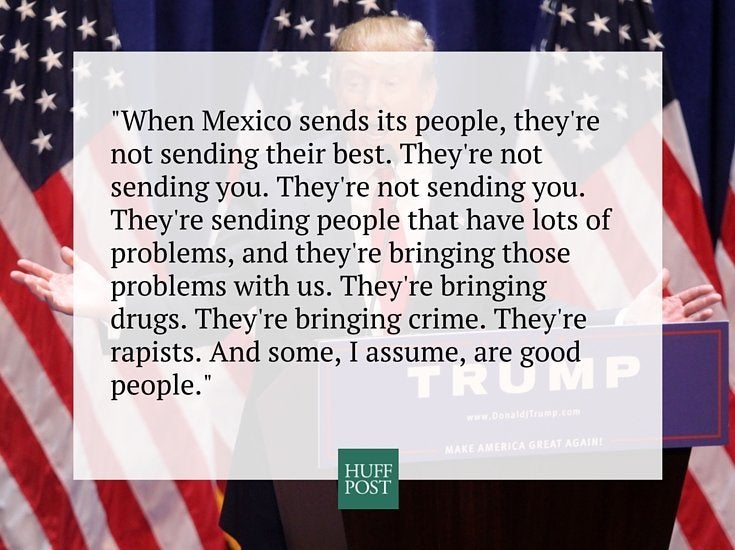 9 Outrageous Things Donald Trump Has Said About Latinos
Popular in the Community