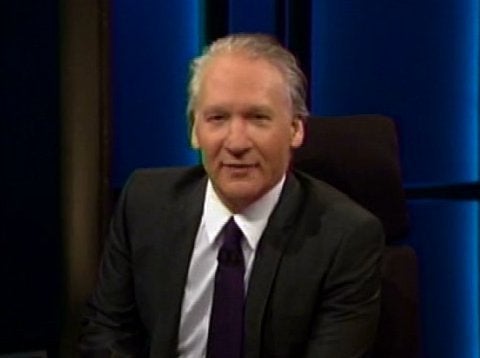 On "Real Time" Friday night Bill Maher suggested that this weekend was the perfect time for President Obama to announce that he would repeal "don't ask, don't tell," due to the fact that Obama will be speaking to a gay rights group on Saturday and because of the march for gay rights in Washington Sunday. Maher referred to "don't ask, don't tell'' as a policy that "never made sense to begin with."
The HBO host then delivered some particularly amusing reasons why Obama should end the policy. "Forget all the good arguments for repeal, like, because it's the right thing to do, or because it was promised in the campaign," Maher said. Instead:
"Do it because it will make Rush Limbaugh explode like a bag full of meat dropped from a helicopter," he said. "Do it because it will make Sarah Palin go rogue in her pants."
Related
Popular in the Community