Bill Maher stopped by the HuffPost Live studio in L.A. Tuesday afternoon to talk with host Jacob Soboroff about Mitt Romney, Paul Ryan, voter ID laws and Los Angeles's ban on medical marijuana. The host of HBO's Real Time with Bill Maher is returning to TV this Friday night after a six-week break from the show.
Maher had a hilarious take on Paul Ryan (seen above), claiming that Mitt Romney's running mate has only two ideas, and expressing confusion over why some conservatives see him as different than Sarah Palin.
"Somehow he's the smartest guy in the party and she's the stupidest woman on earth, but they agree on everything," he said.
Maher also waxed on about Los Angeles's medical marijuana laws, explained why he prefers to smoke pot from a dealer rather than a dispensary, and criticized Obama for being "a dismal failure and a liar" on drug policy:
He also managed to call host Jacob Soboroff a "pussy" and a "bastard" in a matter of minutes while discussing his $1 million donation to the Obama campaign:
Watch the full segment below:
Before You Go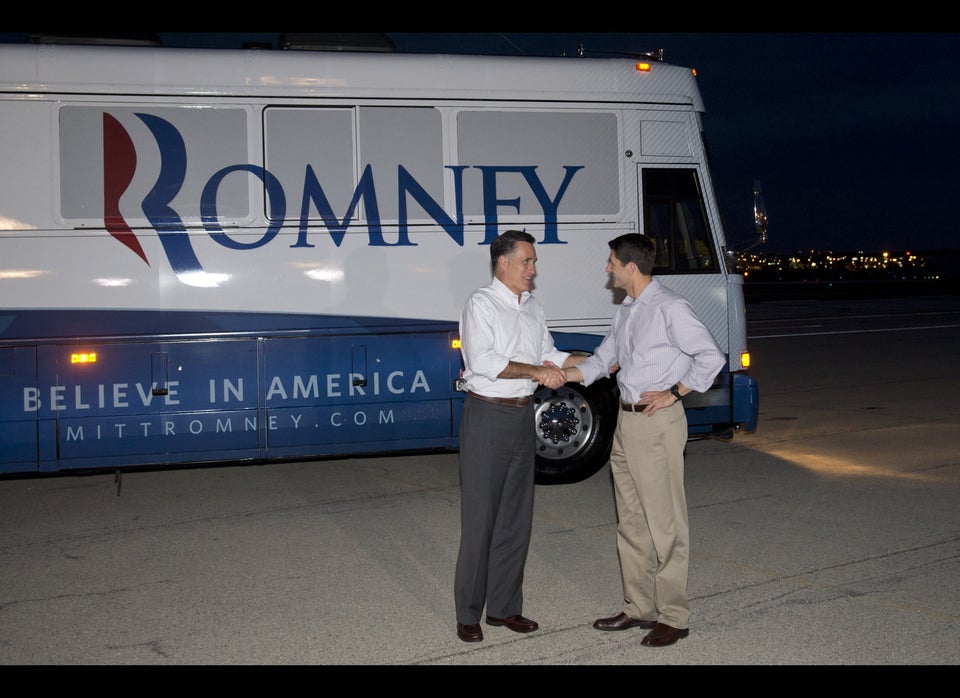 Romney-Ryan 2012 Soundtrack
Popular in the Community