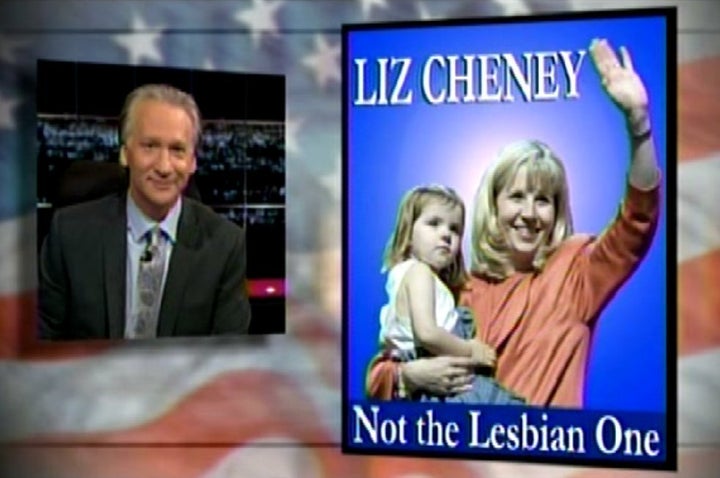 Liz Cheney has not announced a presidential run in 2012. But with a recent profile in Newsweek guessing as much, it's very possible that the daughter of former Vice President Dick Cheney might soon be in need of campaign slogans and posters. If Cheney does decide to run, Bill Maher has a few ideas for her.
Maher unveiled his suggested campaign posters during "Real Time With Bill Maher" Friday.
Cheney and her group, Keep America Safe, garnered attention recently when they released a television ad doubting the loyalties of Department of Justice lawyers who have represented accused terrorists. Both conservatives and liberals roundly criticized Cheney for the logic behind the ad.
Popular in the Community