 If you are not a regular reader of Politico's Playbook, then you probably don't know that they have begun a new feature, called "THE MOMENT," in which Mike Allen will relate a moment, and then replace the indefinite article with a definite one, thus lending it important gravitas. The idea here is that they will do this "each day ... so that if you spliced them all together, they would tell the story of the final month." Because that is what you will probably want to do the day after the election: straight-up splice together a bunch of "moments" like a flip-book of stumbling stick figures so you will know exactly what went on in the life of America according to a Beltway newsletter.
Anyhoo, here is today's "THE MOMENT," brought to you by "the WashTimes' Seth McLaughlin, from last night's Romney funder at the Renaissance Hotel in Washington," where Romney was introduced by the executive chairman of Marriott International, Bill Marriott:
(Remember, THIS IS THE MOMENT.)
"Both Mitt and I have summer places up in New Hampshire on Lake Winnipesaukee. And a few summers ago I was taking my grandchildren and children to town in the boat for ice cream. And we got into the docks and they were all full and I looked around, there was no place to park, so we stopped at the end of a dock. They all jumped off and ran up the dock. And I realized there was nobody in the boat to help me dock the boat, handle the ropes, do anything -- they just left me out there at sea. So I finally found a place to park after about 20 minutes, and I pulled in, I said, 'Who's going to grab the rope?,' and I looked up and there was Mitt Romney. So he pulled me in, he tied up the boat for me. He rescued me just as he's going to rescue this great country."
Yes, so Romney 2012: because wherever America's yacht is mildly inconvenienced, he will grab a rope.
I know you already want to start cuttin' and splicin' these THE MOMENTS together, so here you go:
Before You Go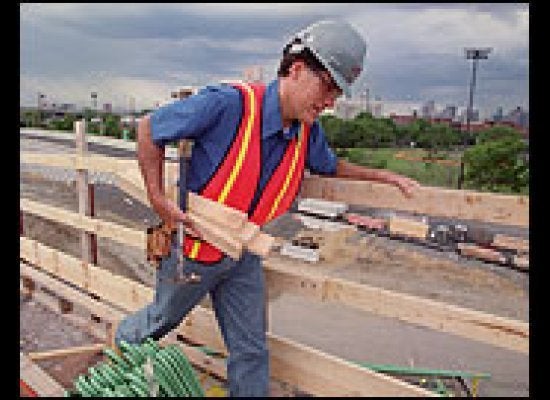 Mitt Romney Spends The Day As Multiple Blue Collar Workers
Popular in the Community