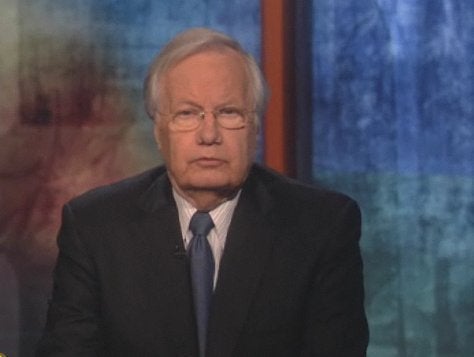 Bill Moyers is leaving weekly television.
The New York Times' Elizabeth Jensen reports that the PBS newscaster is retiring from his Friday night program, "Bill Moyers Journal," on April 30, 2010.
"Bill Moyers Journal" launched in April 2007.
Jensen reports that it was Moyers' intention to retire at Christmas this year, but PBS asked him to stay on through April to help raise funds.
"I am 75 years old," Moyers told Jensen. "I feel it's time."
Popular in the Community