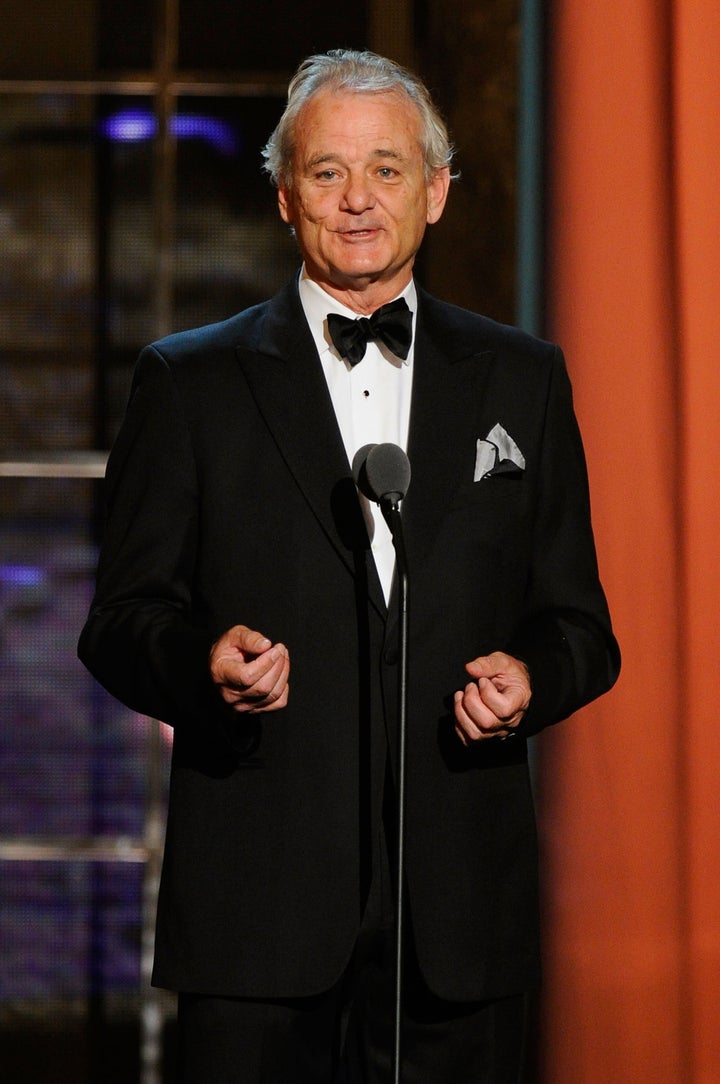 If there's one man who can rescue America from the Great Depression and lead the world in its fight against the barbaric, conquering Axis Powers, it's Bill Murray.
According to New York Magazine's Vulture blog, "Hyde Park On the Hudson," Focus Features' recently announced film about King George VI's visit to President Franklin Roosevelt's estate on the Hudson River, has landed a commitment from the enigmatic comedy legend to play the four term president. The story, adapted from a British radio play, focuses on both the King's visit and Roosevelt's alleged affair with his distant cousin, Daisy.
It would be a dramatic turn for Murray, who has in recent years excelled in more serious parts. He won a Golden Globe and was nominated for an Oscar for his starring turn as a depressed actor in the 2003 film "Lost In Translation," and excelled as a man searching for a long lost son in 2005's "Broken Flowers."
In 2008, Murray took on the role of a corrupt mayor in sci-fi film "City of Ember," and though the role doesn't quite equate, he talked to the Chicago Tribune about his take on politicians.
"They've all disappointed. They're like crack girls; no matter how attractive they are, they're going to break your heart," he said.
Popular in the Community