 It has been over thirty years since he featured as Carl Spackler in "Caddyshack," but Bill Murray still knows how to be a star on the golf course.
Murray, equal parts avid golfer and theatrical spectacle on the links, returns this week to the AT&T Pebble Beach National Pro-Am, the annual star-studded tournament featuring the top names in golf and entertainment swinging clubs side-by-side. Always one of the biggest draws, the Oscar-nominated actor won last year's tournament with partner DA Points and his face plastered all over this year's event, including on the tickets.
Points, whose share of the victory marked his first PGA tournament win, was taken aback when he became aware of all the Murray-centric hoopla.
"I got the program, and I looked at the tickets, and I thought: 'Wait a minute. Didn't I win?'" Points told reporters on Tuesday (via the New York Times). "There are pictures of Bill everywhere. I'm like driving down the highway, I see a billboard, and there is Bill. There is Tiger [Woods]. I'm like, 'Where am I?'"
He was reportedly smiling as he spoke, but that didn't mean he was being entirely facetious.
"Honestly, it's a little disheartening because it was my first win (on the PGA Tour) and I've been around a while," he said [via the San Jose Mercury News]. "But the celebrities obviously make this a larger-than-life event sometimes. Yeah, I'm a little bummed I didn't get a picture somewhere, but at the same time, Bill also won (the Pro-Am), but he's been coming here a long time and is a well-deserving champion."
Unfortunately for Points, it doesn't sound like it's going to get much better; Woods is drawing attention for his partnership with Dallas Cowboys star quarterback Tony Romo, while Murray, who is partnering this year with rocker Darius Rucker (yes, formerly of Hootie and the Blowfish), has consolidated the support of the celebrity contingent at the event.
"No, we aren't going after [Murray]. We have to stick together," comedian George Lopez told the Miami Herald on Wednesday. "It's much better when a celebrity wins rather than a Fortune 500 guy. It's the slobs versus the snobs."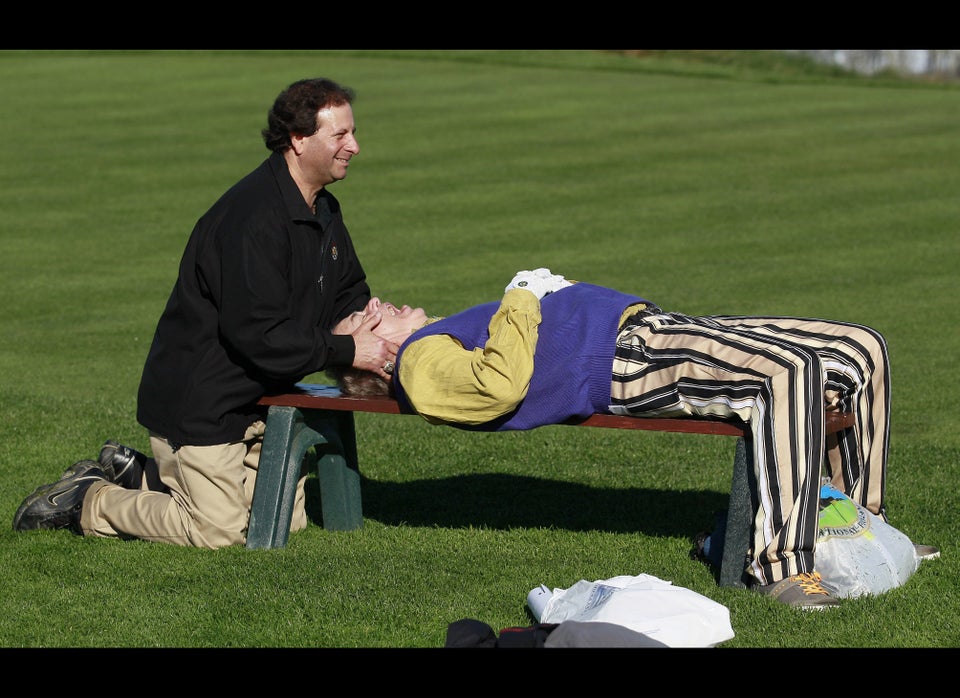 Popular in the Community