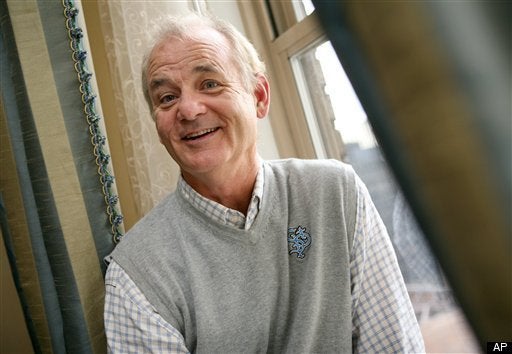 Bill Murray doesn't live in Chicago anymore, but that did not stop him from heading to his hometown to cheer on the Chicago Bears at the NFC Championship game last weekend.
The Bears lost, and Murray's attendance at the game went unreported--until a Packers fan who was heckled by the comedy star came forward.
BlackBook Magazine reports that Packers fan Matt Katrosar attended the Jan. 22 game and was shoved from behind while loudly celebrating a good play by Green Bay.
Katrosar, who was wearing a Ray Nitschke jersey, turned around to see that the culprit was Murray, and (of course) asked to get a picture with the star.
"Nitschke is a pussy," Murray replied.
The exhange was all in good fun, and Katrosar was able to get a pretty hilarious picture of Murray. Check it out here.
Related
Popular in the Community