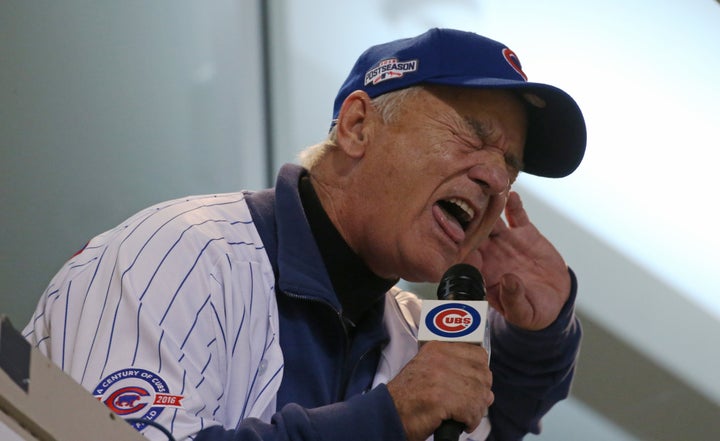 The line "Bill Murray stepped back from the microphone and closed his eyes in bliss" has probably been written or contemplated before.
The line "Yes, he was singing Gershwin with classical accompanists" has not.
Until this week, that is, when The New York Times announced to the world that the "SNL" alum's latest work, "New Worlds," is actually a classical music project ― or "a program of songs and literary readings paired with chamber music," to be more exact.
For the project, which has been in the works since 2013, Murray sings songs like Stephen Foster's "Jeanie with the Light Brown Hair" and tunes from "West Side Story." He also reads Walt Whitman and Ernest Hemingway while cellist Jan Vogler's trio plays Schubert, Bach and Piazzolla. Sounds like a gas!
"New Worlds" will premiere at Festival Napa Valley in California on July 20, after which Murray will take the project on tour. (He's coming to Carnegie Hall on Oct. 16, and they'll be a recording release in August.)
So, is Murray a good classical musician? Well, the short profile describes his voice as "a brassy growl." The actor, in typical fashion, outlines his performance style modestly, and abstractly.
"When they start playing," he said, "the demand is so great that if you are attending to who you are right now, it brings out something that you couldn't have visualized or planned for. You hear all those other voices saying, 'That didn't sound like Tony Bennett,' or, 'That B flat's not going to break a light bulb.' But they're receding. They're gone."
Popular in the Community