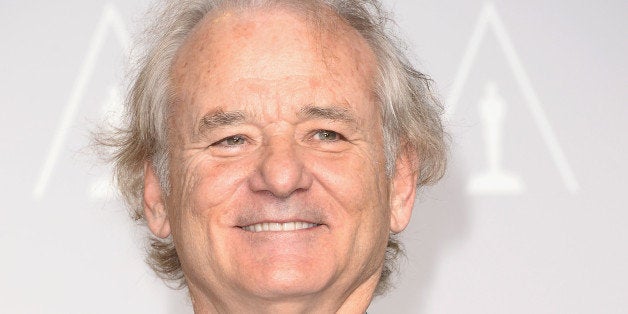 If Bill Murray were an animal he would definitely be a big cuddly bear, so it only makes sense that he'll voice Baloo, the bear from Rudyard Kipling's "The Jungle Book."
One of the two upcoming remakes of Disney's 1967 animated film of the same name, "The Jungle Book" will be directed by Jon Favreau ("Iron Man," "Chef") as a live-action and animation hybrid. (The other will be directed by Andy Serkis and called "Jungle Book: Origins.") Disney has announced that Murray will join the large cast of Favreau's "Jungle Book" as the lovable bear who promises to raise the young orphan boy Mowgli.
The rest of the cast includes Christopher Walken as the voice the orangutan King Louie, Giancarlo Esposito ("Breaking Bad") as Akela, the leader of a wolf pack, Lupita Nyong'o as wolf mother Raksha, Sir Ben Kingsley as the black panther Bagheera, Scarlett Johansson as the snake Kaa and Idris Elba as the villainous tiger Shere Khan. Newcomer Neel Sethi will play Mowlgi and will be the only actor in the film, while the rest of the characters will be animated.
Favreau posted a photo of the original animated Mowgli and Baloo to his Instagram Friday night to celebrate the news.
Disney's "The Jungle Book" is expected to hit theaters on Oct. 9, 2015. We hope it will feature a Murray rendition of "Bare Necessities," since what would be more amazing than that?
REAL LIFE. REAL NEWS. REAL VOICES.
Help us tell more of the stories that matter from voices that too often remain unheard.