Bill Murray ain't afraid of no reboot.
Well, all that negativity just got busted.
Both the new and the old casts of the franchise came together on "Jimmy Kimmel Live!" Wednesday, and, it turns out, they all love the film. Murray had perhaps the most meaningful endorsement of all.
The actor was originally hesitant for a new "Ghostbusters" movie, but when asked why this interpretation was appealing to him, Murray said, "It was only 'cause I knew these girls were funny."
The actor said he felt like a stepfather watching it but says "there is no quit" in the new cast.
"Danny and I and Annie and Ernie, were just screaming, cheering like we were at a sporting event at the end of it," he said.
"Ghostbusters" hits theaters July 15.
Before You Go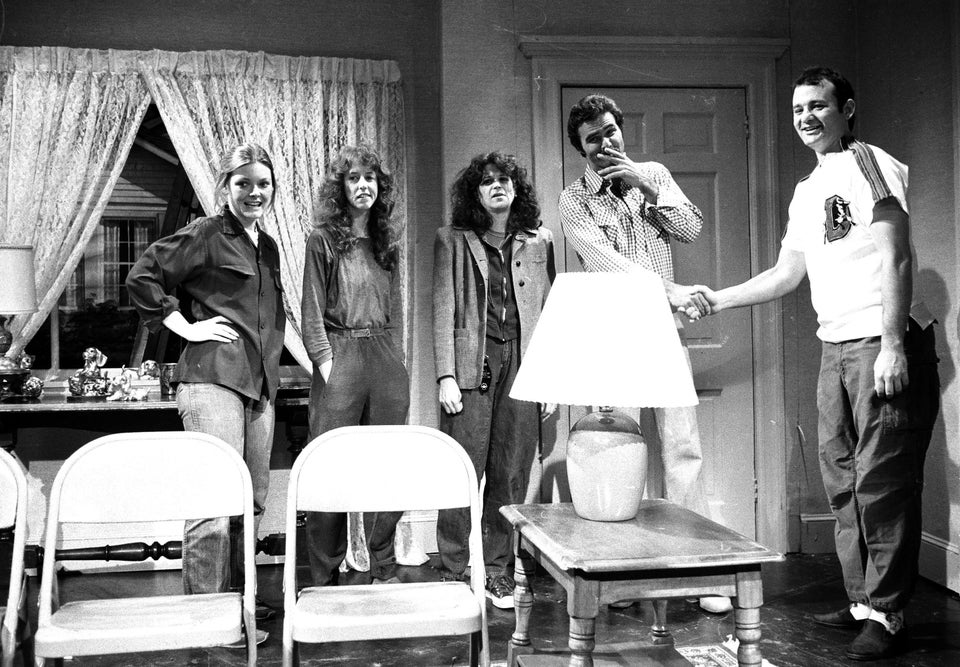 Bill Murray On 'SNL'
Popular in the Community