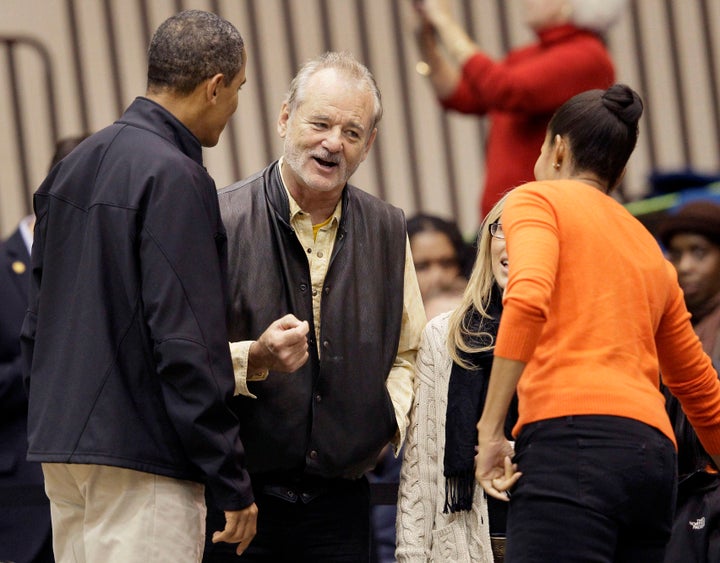 Both face the challenge of living up to the great legacy of President Franklin D. Roosevelt, but it was probably more quick pleasantries than in depth historical discussion when President Obama and Bill Murray greeted each other before a college basketball game on Saturday.
According to Patch, the President was in attendance at the Towson-Oregon State game with his wife and daughters as they cheered on the First Lady's brother, Craig Robinson, and his Beaver squad. Murray was rooting for the opposing side, as he joined the home crowd at Towson Center Arena to check out his son Luke make his home debut as assistant coach of the Towson Tigers.
The Golden Globe-winning actor was brought down to meet the Obamas in the front row before the game, where they shook hands and chatted for a few minutes. Given Murray's elusiveness, one can only hope that the President used the power of his office to get an answer about the long-awaited third "Ghostbusters" film; then again, Obama has had trouble with filibusters from time to time.
But hey, he got to shake hands with Carl Spackler, so he's got that going for him.
PHOTO: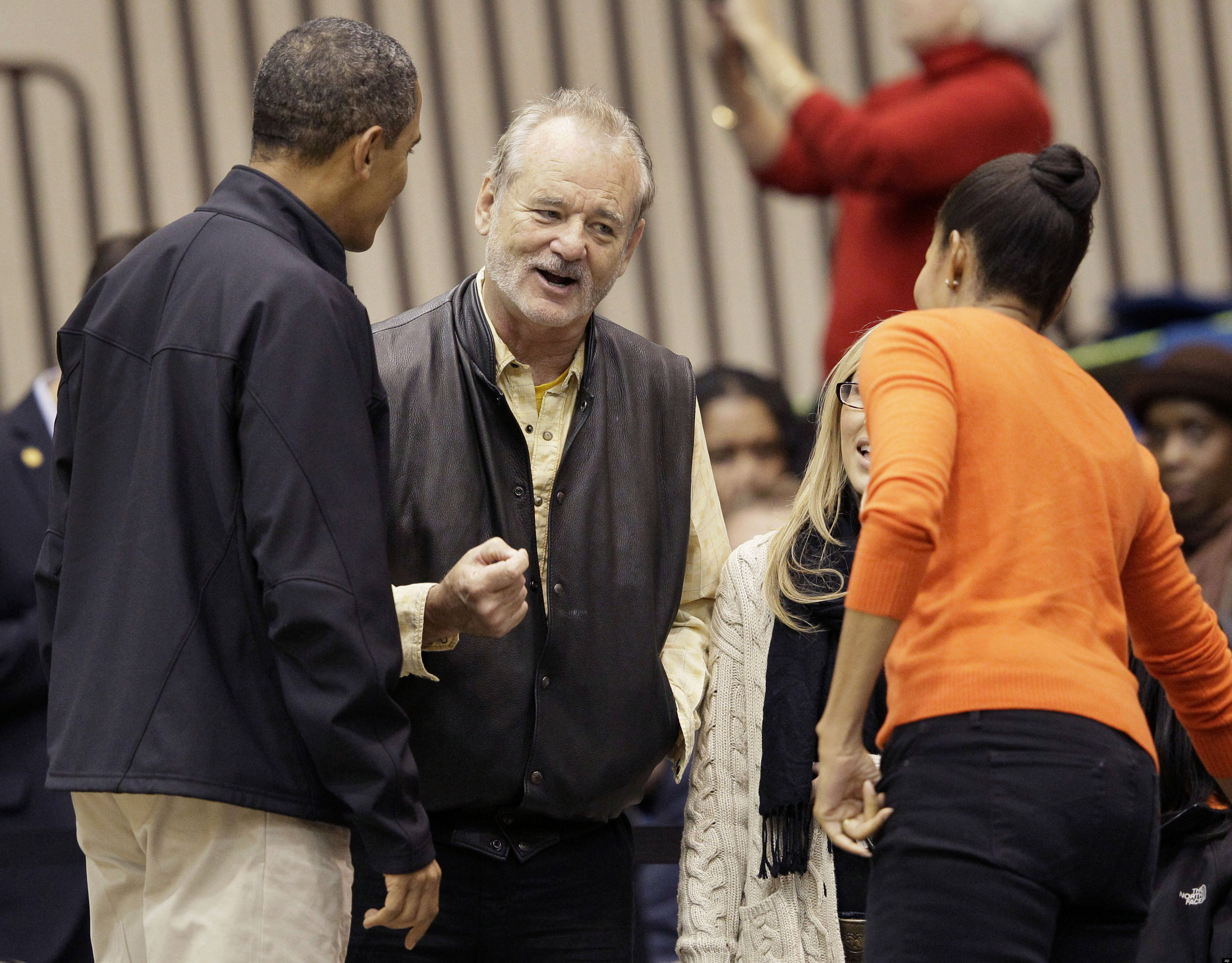 Popular in the Community