While we all sit and wait patiently for a "Zombieland 2," here's something you probably didn't know about the original film: Bill Murray's cameo was written for Patrick Swayze.
On Monday's episode of Kevin Smith's AMC talk show "Geeking Out," "Zombieland" writers Rhett Reese and Paul Wernick revealed that they contacted a long list of celebrities, including Swayze, Sylvester Stallone, Mark Hamill and Jean Claude Van Damme, before arriving at Murray. At the time of filming, the "Dirty Dancing" star was unable to make it to set, as he was battling pancreatic cancer, an illness that would ultimately lead to his death before the movie hit theaters in October 2009.
In the film, a group of survivors played by Woody Harrelson, Jesse Eisenberg, Emma Stone and Abigail Breslin are forced to band together during a zombie apocalypse and drive across the country. Naturally, they decide to make a pit stop at Bill Murray's Hollywood mansion, where they find the actor alive and well, playing the greatest role of his life: a zombie. Murray isn't on screen for long (his character is killed by Eisenberg's, who mistakes him for an actual zombie), but his cameo became the stuff of legend.
As it turns out, Reese and Wernick were so desperate to cast the celebrity role that two days before filming with no actor or actress on hand, they approached Harrelson about asking one of his famous friends to fill in.
"We walked up to Woody Harrelson on set and said, 'Woody, anyone else. Do you have any other ideas?'" Reese recounted. "He said Dustin Hoffman and Bill Murray. We were like, 'Yes and yes.'"
Hoffman was unavailable at such a short notice, but the writers' luck changed when they sent Murray, who apparently doesn't have an email address, the script via Kinkos. The rest was history.
Watch a clip from the episode above.
Before You Go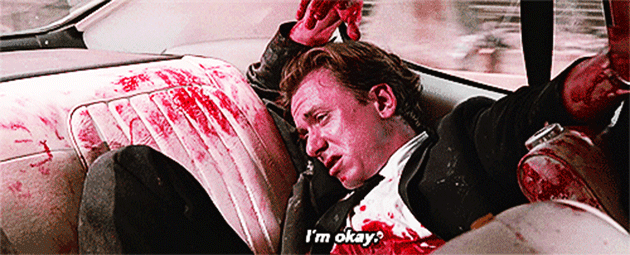 12 Highest-Rated Movies on Netflix
Popular in the Community