The author, TV host and science advocate said dealing with the climate now would protect future generations, who will otherwise be forced to flee coastal cities as the waters rise.
"But Bill, is that the best use of our resources today?" asked host Stephanie Ruhle. "To think about generations 20, 30, 100 years in the future when there's people who need jobs and education and safety today?"
"Are you kidding?" Nye shot back, adding:
"Climate change affects us tomorrow. Climate change affects everyone in the world because we all share the air. You can't build a border wall against carbon dioxide emissions. The time to get to work on this is right now."
Trump ran last year on a platform of job creation, but Nye said renewable energy would lead to 3 million new jobs.
"When you look even at conservative states, Oklahoma gets 20 percent of its energy from the wind. Texas gets 10 percent. Iowa is now getting 25 percent of its electricity from the wind," he said. "That's the future. And that's where we want the United States to lead."
Before You Go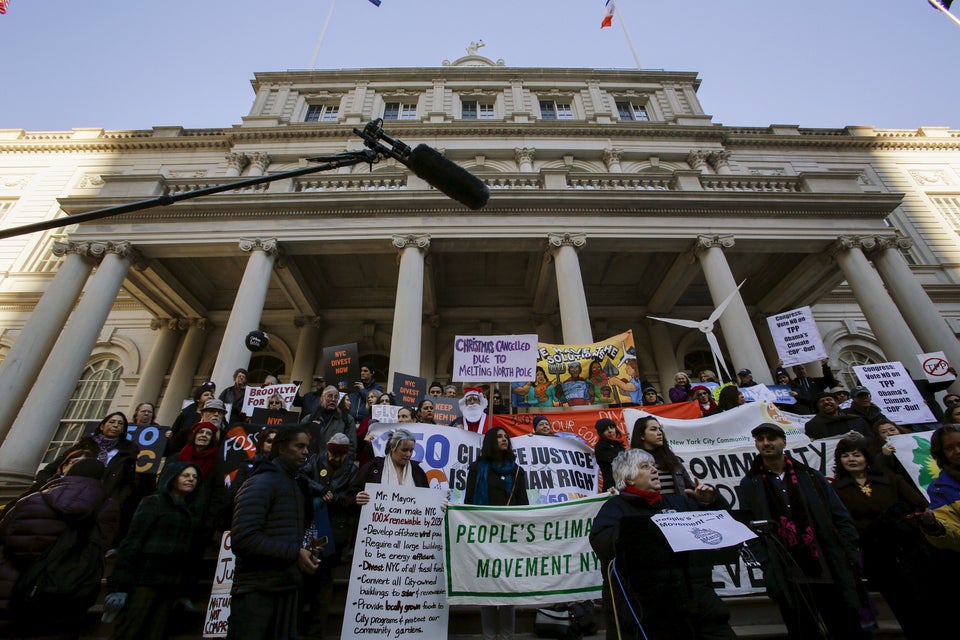 What You Can Do Right Now To Stop Donald Trump's Dangerous Climate Agenda
Popular in the Community