An emotional Bill O'Brien appeared eager to get his words out when Jessica Mendoza of ESPN2 asked him about his players following Penn State's win over Wisconsin in the season finale. Many thought that, in his haste, the first-year head coach didn't get those words out as he intended.
Although the Nittany Lions' head coach meant to call his players "a bunch of fighters," many people believe they heard him call them "a bunch of f***ers."
"They fight hard," O'Brien continued, giving no indication that he was aware of any gaffe. "They're a bunch of great kids. It's been a memorable year."
While there are conflicting opinions on whether he dropped an F-Bomb or not, several took to Twitter to talk about what they thought they heard. What do you think he said? Was that an accidental four-letter word? Or did his voice just crack while saying "fighters"? Let us know in the comments.
WATCH VIDEO ABOVE: (Warning - Profane Language Used Below)
Related
Before You Go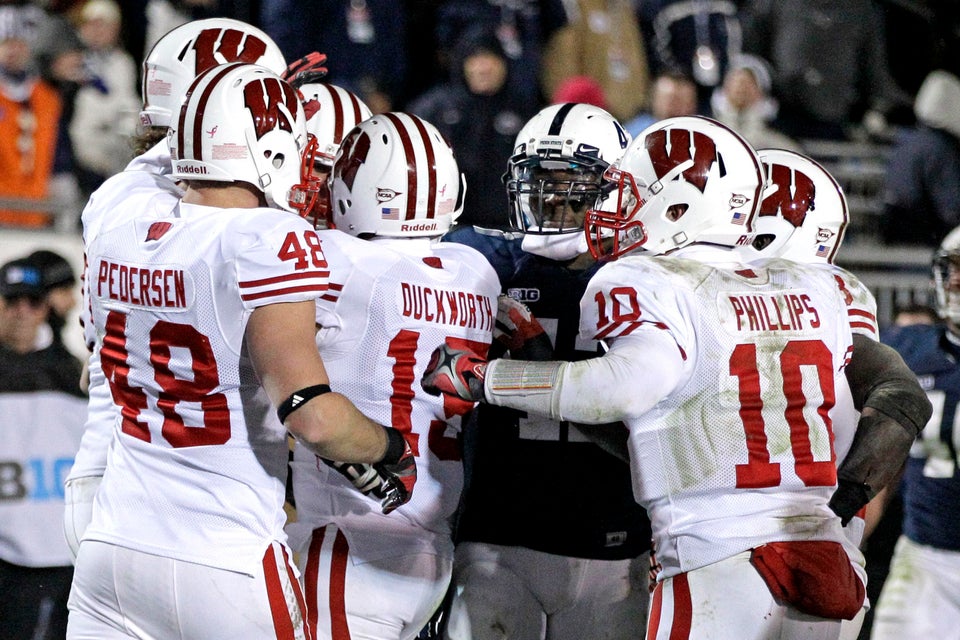 Penn State Beats Wisconsin
Popular in the Community