 The Center for Reproductive Rights, a global legal advocacy organization, launched a new kind of campaign Tuesday that asks American voters to sign a "Bill of Reproductive Rights" in support of legal access to abortion and contraception. The campaign, called "Draw The Line," has attracted a long list of high-profile celebrity participants, including Meryl Streep, Kevin Bacon, Amy Poehler, Lisa Kudrow, Sarah Silverman, Billy Crudup, and Caroline Kennedy.
The online video released by the campaign Tuesday morning features celebrities reacting to inflammatory news stories from the past year that involve women's reproductive rights. One ad opens with Kevin Bacon and his wife, Kyra Sedgwick, reading an article on The Huffington Post about a Republican state lawmaker from Georgia who compared women to farm animals earlier this year in an argument against abortion rights.
"You've gotta be kidding me," she says.
We the people of the United States hereby assert the following as fundamental human rights that no government may deny, and that our governments at every level must guarantee and safeguard for all.

1.The right to make our own decisions about our reproductive health and future, free from intrusion or coercion by any government, group, or individual.

2.The right to a full range of safe, affordable, and readily accessible reproductive health care—including pregnancy care, preventive services, contraception, abortion, and fertility treatment—and accurate information about all of the above.

3.The right to be free from discrimination in access to reproductive health care or on the basis of our reproductive decisions.
Watch the Kevin Bacon and Kyra Sedgwick ad for the Center for Reproductive Rights campaign:
The Center for Reproductive Rights has been fighting court battles against state-level laws that chip away at abortion rights for the past 20 years, including forced ultrasound laws, 20-week abortion bans, parental consent laws, and onerous physical plant requirements for clinics. The Draw the Line campaign, which is the first effort of its kind by the center, is intended to give Americans an opportunity to tell lawmakers to support women's right to abortion and other reproductive health services.
"This is the first time we've done anything like this, and we are fired up," CRR president and CEO Nancy Northup told The Huffington Post. "We're active in the courts and have an excellent track record of being able to stop these laws, and we think it's important that the rights are not just recognized by courts but that people stand up and talk about the rights they want to have."
After amassing a significant number of signatures, the center plans to present the Reproductive Bill of Rights to Congress and the president.
"Every day, the opponents of our fundamental reproductive rights are passing laws designed to take those rights away. They're shutting down doctors and clinics across the nation," Streep says in a public service announcement for the campaign. "Have you even heard some of the things they're saying about us? ... It's time to put the president, the Congress, and lawmakers across the United States on notice."
Watch Meryl Streep's video for "Draw the Line":
Before You Go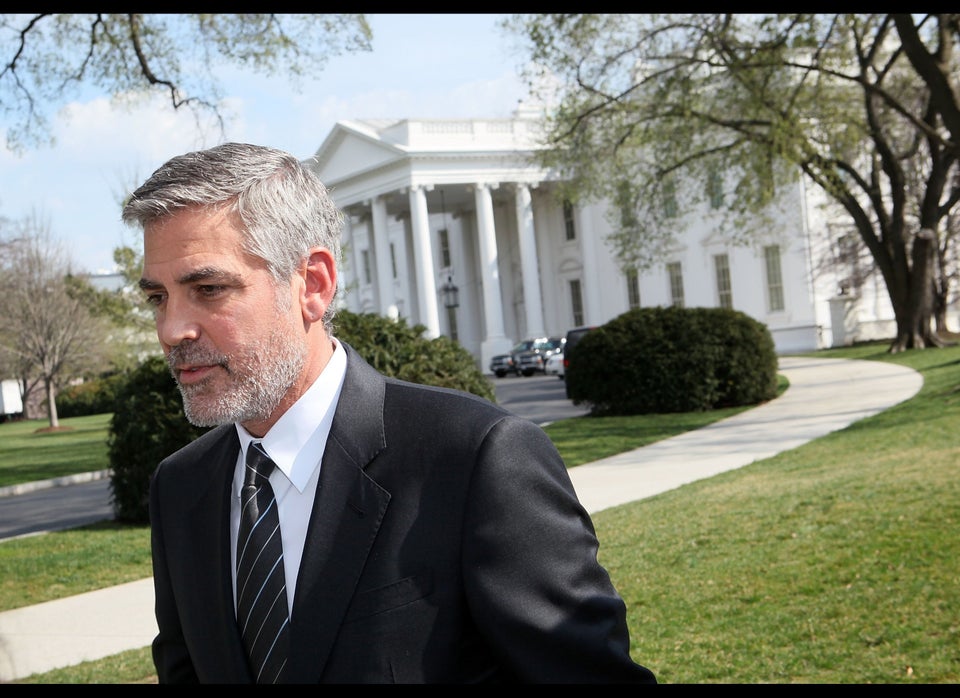 Obama With Celebrities
Popular in the Community