At least 15 companies have pulled advertising from Fox News' "The O'Reilly Factor" after revelations that several women have accused host Bill O'Reilly of sexual harassment.
Following an explosive New York Times report that O'Reilly and Fox News had paid around $13 million in settlements addressing complaints brought by five of the conservative host's previous female colleagues, advertisers moved to remove their commercials from the hit show. Among the first were automakers Mercedes-Benz and Hyundai.
"The allegations are disturbing and, given the importance of women in every aspect of our business, we don't feel this is a good environment in which to advertise our products right now," Mercedes-Benz spokeswoman Donna Boland told CNN, which first reported the company's decision to pull advertising on Monday.
Hyundai announced its decision late Monday night.
"As a company we seek to partner with companies and programming that share our values of inclusion and diversity," a Hyundai spokesman said.
Emily Steel, an author of the Times' investigation, reported Hyundai's full statement on Twitter.
Fox News is "working with [these advertisers] to address their current concerns about the O'Reilly Factor," Paul Rittenberg, the network's executive vice president of ad sales, said in a statement.
BuzzFeed News reached out to about 50 companies that advertise on "The O'Reilly Factor" and confirmed Tuesday that automaker BMW, Sanofi Consumer Healthcare and marketing company Constant Contact had pulled commercials.
Drugmaker GlaxoSmithKline also told BuzzFeed that it has temporarily pulled advertising.
"We are continually reviewing our advertising to ensure it is conducted in a responsible manner aligned with our values," a GSK spokesperson told BuzzFeed.
Insurance company Allstate, the men's clothing line Untuckit and pet food company Ainsworth Pet Nutrition all confirmed Tuesday that they are withdrawing commercials from the show, NBC News reported.
"Inclusivity and support for women are important Allstate values," Allstate spokesman Justin Herndon told the network. "We are concerned about the issues surrounding the program and we have suspended our advertising."
Lexus said in a statement: "We take our duties as a responsible advertiser seriously and have been closely monitoring the situation involving 'The O'Reilly Factor.' In response, we have asked our media-buying partners to move all Lexus ad inventory out of the program."
Credit Karma spokesman Rick Chen said the company removed its ads from O'Reilly's show "in light of the recent concerning allegations."
Following Tuesday night's airing of "The O'Reilly Factor," two companies that ran commercials on the Fox News show responded to backlash on Twitter by saying they were working to remove their advertisements from the program. Spots for Ancestry.com and Coldwell Banker aired during the program's first commercial break.
UPDATE: This article has been updated with information on advertising on the Tuesday night show and two companies' responses.
Related
Before You Go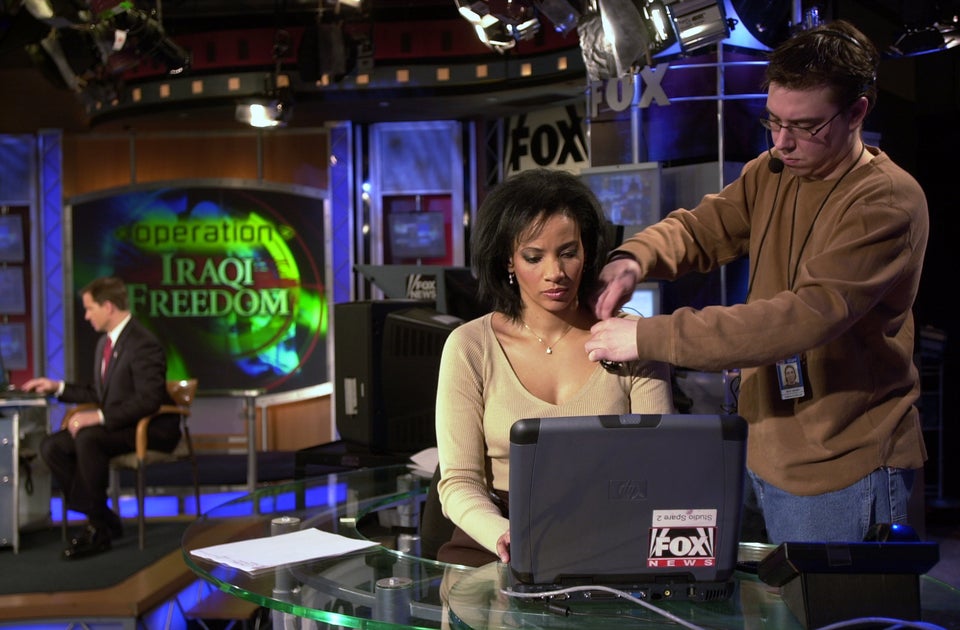 19 Of Fox News' Most Unforgettable Moments
Popular in the Community