BIll O'Reilly ripped into Al Sharpton on his Thursday night Fox News show for inking a deal with a company the Fox News host said distributed "entertainment that is harmful to children."
O'Reilly and the MSNBC host have been attacking one another throughout the week. Sharpton railed against O'Reilly for comments the Fox News host made about race relations in the wake of the George Zimmerman trial verdict. O'Reilly called out Sharpton on Thursday for his memoir distribution deal with Cash Money Content, the publishing arm of Cash Money Records, which is Lil Wayne's home label. Lil Wayne was dropped from PepsiCo earlier this year after he made what many considered a distasteful reference civil rights icon Emmett Till.
"That's right," O'Reilly said. "Al Sharpton is in business with people who put out entertainment that is harmful to children ... The fact is Al Sharpton is allowing a company that harms black children to distribute his book."
O'Reilly added, "The civil rights industry is not addressing the core reason why many African Americans are not succeeding in the marketplace. Because of that, young blacks continue to be at risk and have enormous obstacles to overcome."
UPDATE: Tamika D. Mallory, executive director of Sharpton's National Action Network, took issue with O'Reilly's comments in a statement issued to The Huffington Post:
I find it a blatant contradiction that Bill O'Reilly would question our President, Rev. Al Sharpton writing a book on the evolution of his principles and ideas, detailing among other things why he is against certain lyrics in hip-hop and has stopped himself from using specific words. Being published by Simon & Schuster in a joint venture with the parent company Cash Money Content, which itself has a relationship with the parent company of Cash Money Records, I find Mr. O'Reilly's assertions a contradiction because I sit on the Diversity Council of News Corp that owns Fox News and the New York Post in the seat designated for National Action Network. Both of these media are frequent, consistent critics of Rev. Sharpton and NAN, and have done things that many of us disagree with in terms of aspirations of the Black community.

News Corp also continues to support National Action Network functions and events financially, so if Rev. Sharpton can say we disagree with the News Corp entity, but should be open to dialogue, by what standards might he say to Simon & Schuster, that we are not open to doing business with Cash Money, especially since he can express his problems with lyrics and language in the book? Either we have one standard or not.

Secondly, I was in the meeting between Pepsi executives, the family of Emmett Till and Rev. Sharpton. There was nobody from Cash Money in that meeting because Pepsi had severed all ties with Lil' Wayne, and Cash Money and had done so at the urging of both the Till family and Rev. Sharpton. The purpose of the meeting was for Pepsi to assure the family and Rev. Sharpton they were not going to reinstate the Lil' Wayne deal. To insinuate that there was some deal in the meeting is a blatant lie. The fact remains that Pepsi had still withdrawn any relationship with Lil' Wayne, so what would there be a deal around? The book deal with Simon & Schuster and Cash Money Content was signed through Massenburg Media and Rev. Sharpton last year and the book was in publication even before the Lil' Wayne/Pepsi controversy occurred. The evidence of that is that the galleys are already out.

Finally, as Rev. Sharpton often says, "We can have different opinions, but we can not have different facts."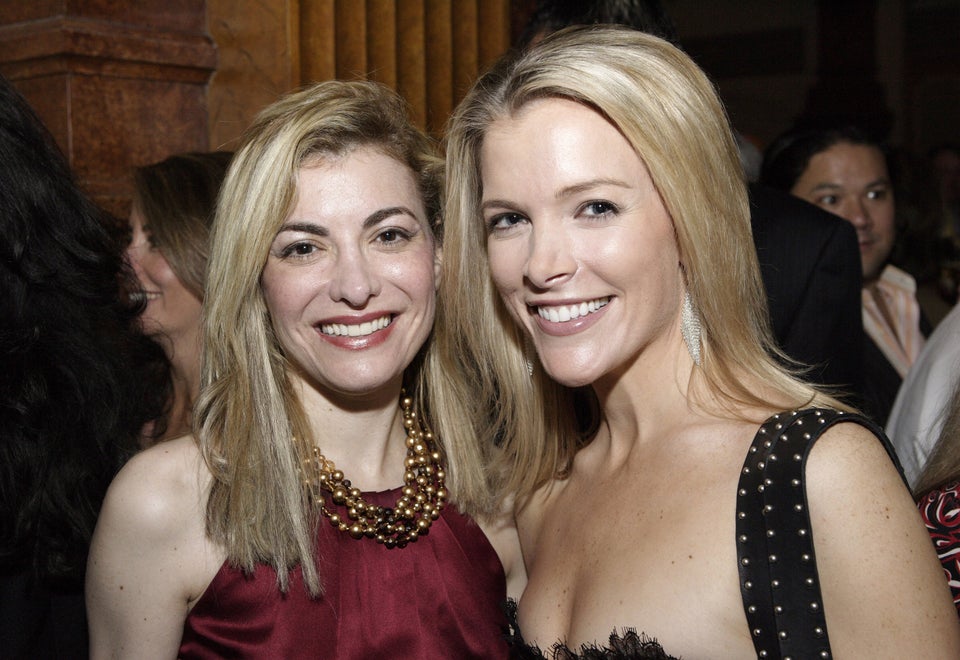 Megyn Kelly Style Evolution
Popular in the Community