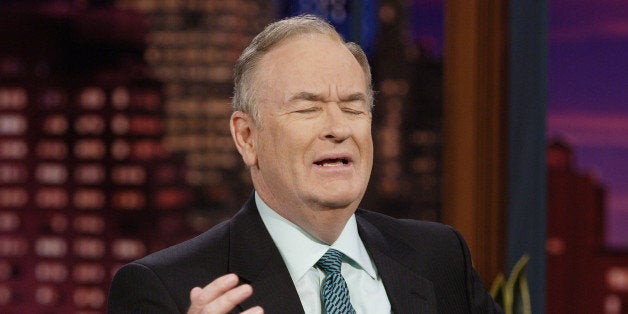 This piece has been updated.
According to information collected by liberal watchdog group Media Matters, O'Reilly may also have fabricated a story about witnessing the execution of four nuns during El Salvador's civil war in 1980.
O'Reilly has claimed he has "seen guys gun down nuns in El Salvador" and "was in El Salvador and I saw nuns get shot in the back of the head" during his time as a CBS correspondent. The incident that O'Reilly appears to be referring to is the well-documented execution of four churchwomen by the Salvadoran national guard in December 1980. After this event, experts say that there were no priests or nuns killed in the country for more than eight years.
But in his book The No Spin Zone, the host writes that he did not begin covering the civil war in El Salvador until "a few weeks" after he began as a CBS News correspondent in 1981 -- the year after the execution took place.
"Before I went to El Salvador in 1981, I talked with some experienced Latin American experts, people who had seen the brutal wars down there for themselves," O'Reilly said on "The O'Reilly Factor" in February 2002. "I had never been in a war zone before, so I wanted some prep."
The Fox host also said during a 2009 interview on WVVH-TV's American Dreams Show that he arrived in El Salvador "right after" the murders.
"O'Reilly could not possibly have witnessed the murder of the churchwomen if his own timeline is to be believed," Media Matters argued.
Media Matters for America President Bradley Beychok blasted O'Reilly and called the network "a joke" in a statement issued to The Huffington Post:
"Fox News claims to be a real news organization," Beychok said in an email. "Bill O'Reilly promotes himself as the host of the 'No Spin Zone,' Fox News sits in the White House briefing room daily, Mr. O'Reilly even interviewed the President during halftime of the Super Bowl. Now that he's been exposed as a serial fabricator, Fox News should hold him to the same journalistic standards that any news organization would or else admit that their network is a joke not journalism."
A Fox News spokesperson responded to the allegations with the following statement:
Bill O'Reilly has already addressed several claims leveled against him. This is nothing more than an orchestrated campaign by far left advocates Mother Jones and Media Matters. Responding to the unproven accusation du jour has become an exercise in futility. FOX News maintains its staunch support of O'Reilly, who is no stranger to calculated onslaughts.
O'Reilly first came under fire last week when Mother Jones' David Corn and Daniel Schulman published a revealing report calling into question the Fox News host's claims of having been in "a combat situation" during the conflict between the United Kingdom and Argentina. Several former colleagues and journalists have since joined the chorus of critics claiming O'Reilly embellished his war reporting chops.
Tuesday evening, a former colleague of O'Reilly's, Tracy Rowlett, told Media Matters that O'Reilly also lied in his 2012 book Killing Kennedy about being present for the death of Lee Harvey Oswald's friend George de Mohrenschildt. Rowlett asserted that O'Reilly was actually in Dallas, calling him "a phony."
UPDATE (11:11 pm): Through a spokesperson, O'Reilly clarifies that he was referring to unbroadcast video footage he was shown rather than having witnessed the execution of nuns in El Salvador first-hand. He released the following statement:
While in El Salvador, reporters were shown horrendous images of violence that were never broadcast, including depictions of nuns who were murdered. The mention of the nuns on my program came the day of the Newtown massacre (December 14, 2012). The segment was about evil and how hard it is for folks to comprehend it. I used the murdered nuns as an example of that evil. That's what I am referring to when I say 'I saw nuns get shot in the back of the head.' No one could possibly take that segment as reporting on El Salvador.
Related
Popular in the Community