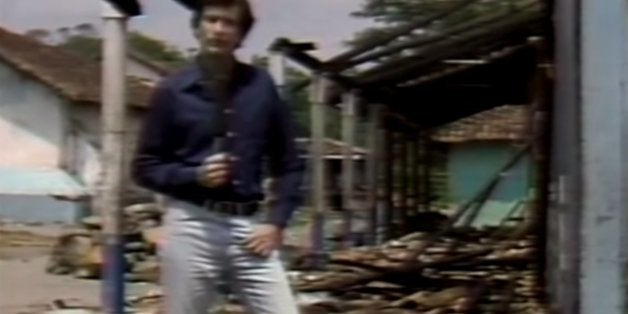 Fox News personality Bill O'Reilly has pointed to his brief stint in Latin America in 1982 as a correspondent for CBS News as proof of his experience covering "active war zones." Those claims have come under fire this month after reports in The Nation, Mother Jones and elsewhere exposed inconsistencies between O'Reilly's reporting and his descriptions in books and media appearances of the threats he faced.
But historians who focus on the region and other experts say the bigger problem with O'Reilly's reporting from El Salvador is that he failed to cover the story he was sent to do.
In A Bold Fresh Piece of Humanity, an autobiography published in 2008, O'Reilly writes that the CBS bureau chief sent him to El Salvador "to check out an alleged massacre in the dangerous Morazán territory," which O'Reilly incorrectly describes as "a mountainous region bordering Nicaragua." (It borders Honduras.)
Raymond Bonner and photojournalist Susan Meiselas reached the village and witnessed the aftermath, which they reported on for The New York Times. They were followed shortly after by Alma Guillermoprieto, who reported the story for The Washington Post. Both papers ran the story of the massacre on their front pages in January 1982, prompting heavy pushback from the Ronald Reagan administration, which supported the Salvadoran government despite the massacre.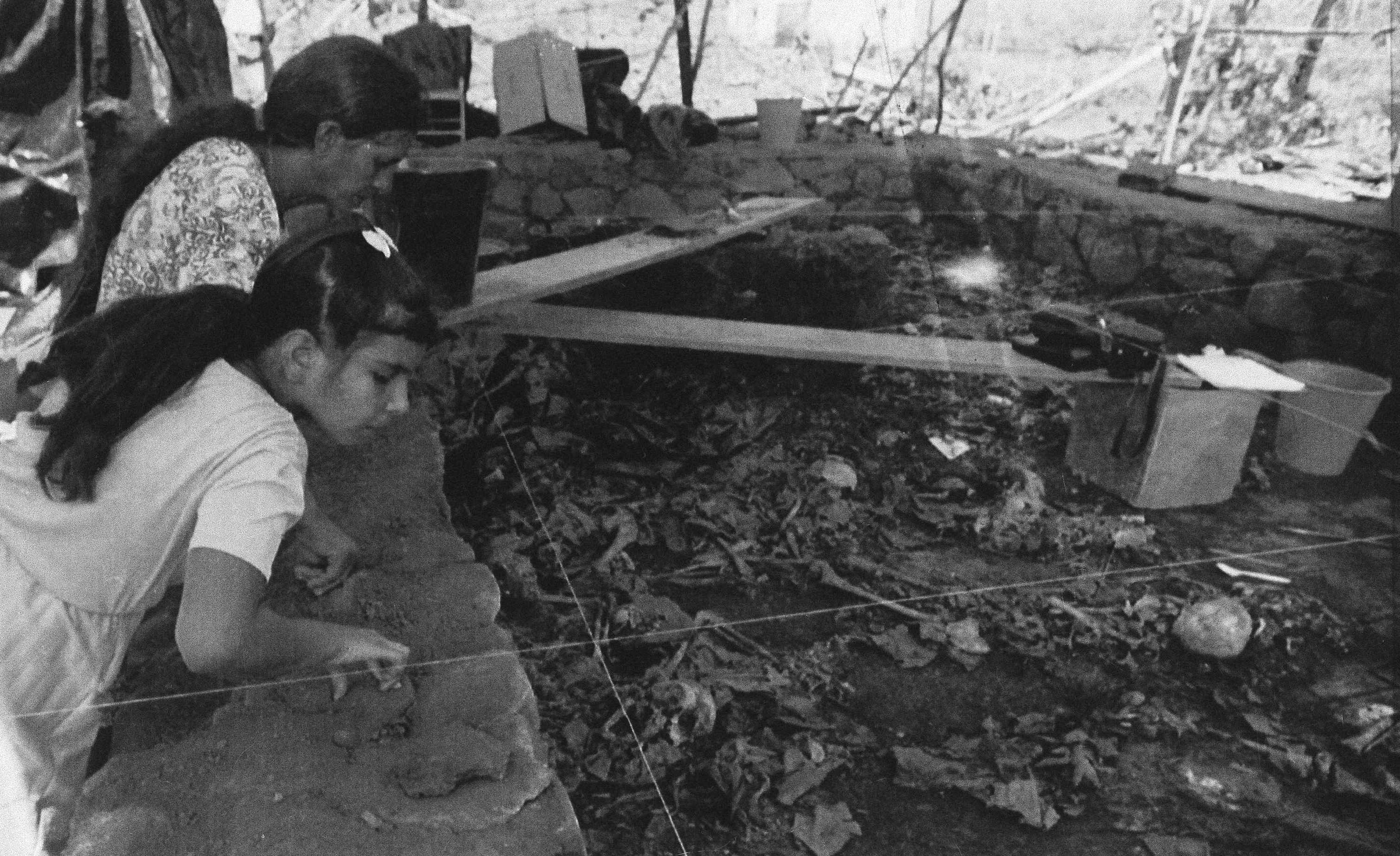 Santos Pereyra, top, and her 13-year-old neighbor Rubencinda Marquez look over the excavation site where the remains of their friends and relatives are being exhumed by forensic anthropologists in El Mozote, 75 miles east of San Salvador, El Salvador, Nov. 5, 1992. El Mozote is believed to be the site of the worst massacre of El Salvador's 12-year civil war. (AP Photo/Luis Romero)
But O'Reilly's reporting, which he would go on to describe in two books, doesn't mention the massacre at all.
"Bill O'Reilly was sent to cover the El Mozote massacre and he didn't," Grandin said. "Why? That's the question he needs to answer."
O'Reilly declined to comment on his reporting, but a Fox News spokesperson defended his work in an emailed statement.
"Bill O'Reilly has already addressed several claims leveled against him," Fox said. "Responding to the unproven accusation du jour has become an exercise in futility. FOX News maintains its staunch support of O'Reilly, who is no stranger to calculated onslaughts."
Instead of visiting El Mozote, where a massacre with implications for U.S. support of the Salvadoran government had taken place, O'Reilly traveled to a neighboring town about 12 miles away called Meanguera, following a tip from a soldier that leftist rebels had attacked it. It's unclear why he didn't travel to El Mozote or mention it in his report, but the town would have been difficult to reach at the time. There were signs of damage in Meanguera, which O'Reilly attributed to the guerrillas based on military sources.
In O'Reilly's report from Meanguera, several people are shown walking around the town, though he interviews none of them on camera. He later wrote in The No Spin Zone that he and his crew "saw no one live or dead. There was absolutely nobody around who could tell us what happened."
In the book, O'Reilly said the 90-second package he sent back to CBS "contained great video and a fairly impressive 'on the scene in a very bad place' stand-up by yours truly."
Watch O'Reilly's 1982 El Salvador report below.
Kate Doyle, a researcher on Central America at the National Security Archive, described his performance in less glowing terms.
"It's an extraordinarily lazy piece of reporting," Doyle told The Huffington Post. "There's essentially what amounts to stand up in front of one burned building. There aren't interviews with witnesses to what he claims has been a guerrilla attack. He appears to have kind of gone with the soldiers' statements about what happened and just left it at that. That's not reporting, that's stenography."
Doyle wondered why O'Reilly failed to mention the allegations that the military had committed a large-scale massacre just a few miles away.
"It had been reported on the front pages of the two most important papers in the world," Doyle said. "You can't miss that. That's just downright strange."
Historian Virginia Garrard-Burnett, who specializes in Central America, likewise viewed O'Reilly's failure to mention the allegations of a massacre at El Mozote as a major lapse. But she also said it was common at the time for foreign journalists to over-rely on sources in the U.S. government and Salvadoran military, leading to what she described as superficial or inaccurate reporting.
"There were some very brave journalists at the time in El Salvador, but there were others that were not as brave," Garrard-Burnett told HuffPost. "They weren't all the same kind of free and independent thinkers that you might wish. They weren't all questioning government sources ... I don't want to make it sound like I'm giving Bill O'Reilly a walk, but there were a lot of people there who were lazy back then, or scared."
Raymond Bonner, one of the three journalists who broke the story of the El Mozote massacre, told HuffPost he had been following the news about O'Reilly's stint as a correspondent in Latin America and found it "somewhat bemusing."
"They must be loving it [at Fox News]," Bonner said. "Look at all the attention he's getting."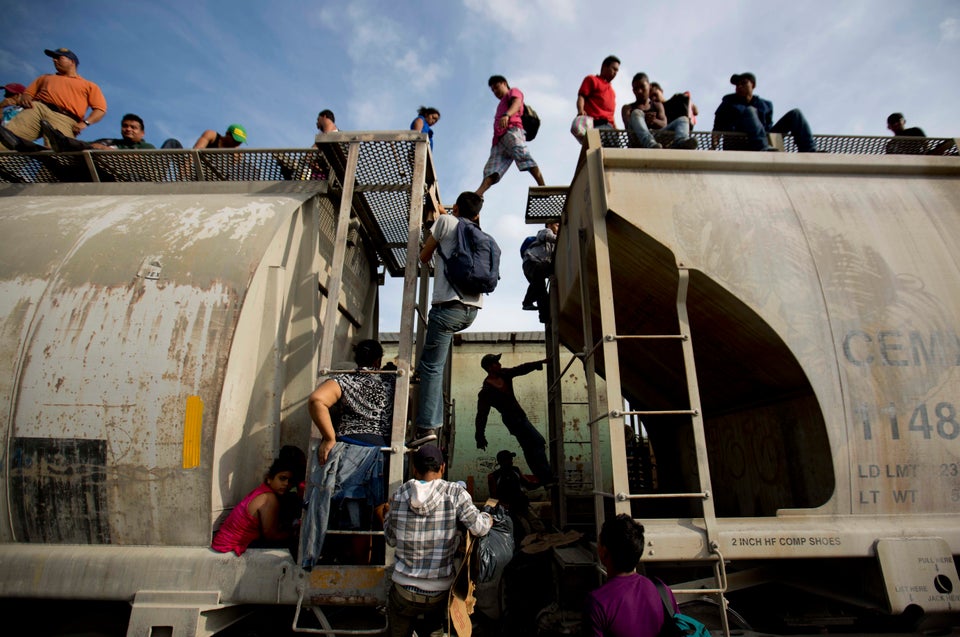 Why Latin Americans Really Come To The U.S.
Popular in the Community