Ousted Fox News host Bill O'Reilly's efforts to smear the many women who've accused him of sexual harassment is once again coming back to bite him.
Two more women, former Fox Business Network host Rebecca Gomez Diamond and former "The O'Reilly Factor" producer Andrea Mackris, joined a defamation lawsuit against O'Reilly and Fox News on Wednesday that was filed earlier this month by Rachel Witlieb Bernstein, a former Fox producer. Bernstein is also suing for additional claims, including breach of contract.
Both Diamond and Mackris were named in a bombshell New York Times story in April as some of the women to whom O'Reilly personally paid settlements in order to end sexual harassment allegations they brought against him. Bernstein's complaints against O'Reilly did not allege sexual misconduct but rather "severe mistreatment and abuse" in front of colleagues.
Wednesday's expanded defamation complaint centers around comments on those earlier harassment complaints that O'Reilly and Fox News representatives gave to the Times and other outlets, including HuffPost, which the women say were false and defamatory.
"They are tired of being smeared with lies by a bully who thinks that his victims are afraid to answer to them," Nancy Erica Smith, one of the lawyers representing the plaintiffs, said in a statement. "They are standing up for the truth, joining the many voices of brave women who are no longer tolerating abuse or being silenced."
"They are standing up for the truth, joining the many voices of brave women who are no longer tolerating abuse or being silenced."
The lawsuit says O'Reilly's response to the Times story constituted defamation, pointing to his comments that he "never mistreated anyone," assertions that no employees ever complained about him and claims that he was "a target" for employees who wanted to extort money from him.
Representatives defending O'Reilly noted that he never named any of the women when making his comments about the settlements.
"The latest filing has absolutely no merit, as we will show in court," Fredric S. Newman, O'Reilly's attorney, responded in a statement to HuffPost. "Adding more plaintiffs does not cure the deficiencies in Bernstein's complaint. The plaintiffs have drawn more attention to themselves than Mr. O'Reilly ever did."
The defamation complaint also points to Fox News' repeating of O'Reilly's comments and the network's statement that no women ever called the 21st Century Fox hotline to complain about him. Because 21st Century Fox was not the parent company of Fox News until 2013, after all thee women had left the network, that hotline did not exist. Claiming that women never called an unavailable hotline, the lawsuit claims, is an attempt to smear their integrity.
The suit also claims that Rupert Murdoch, the executive chairman of 21st Century Fox, defamed the women when he recently downplayed the sexual harassment problem at Fox News. "Murdoch knew that the plaintiffs had valid claims and significant evidence when he disparaged and defamed them," according to the suit.
Bound by confidentiality agreements not to speak about their complaints, the three women did not comment on their experiences with O'Reilly for the April Times story. Bernstein's agreement with O'Reilly, however, also precluded him from ever speaking about the settlement. Her suit against him also seeks damages for his breaching that agreement by denouncing his accusers.
The network fired O'Reilly weeks after the Times story appeared. The move came after reports of the allegations prompted protests outside Fox News headquarters and a mass exodus from advertisers. O'Reilly still has a platform on his paid subscription podcast, "No Spin News."
Fox News did not immediately return HuffPost's request for comment.
Related
Before You Go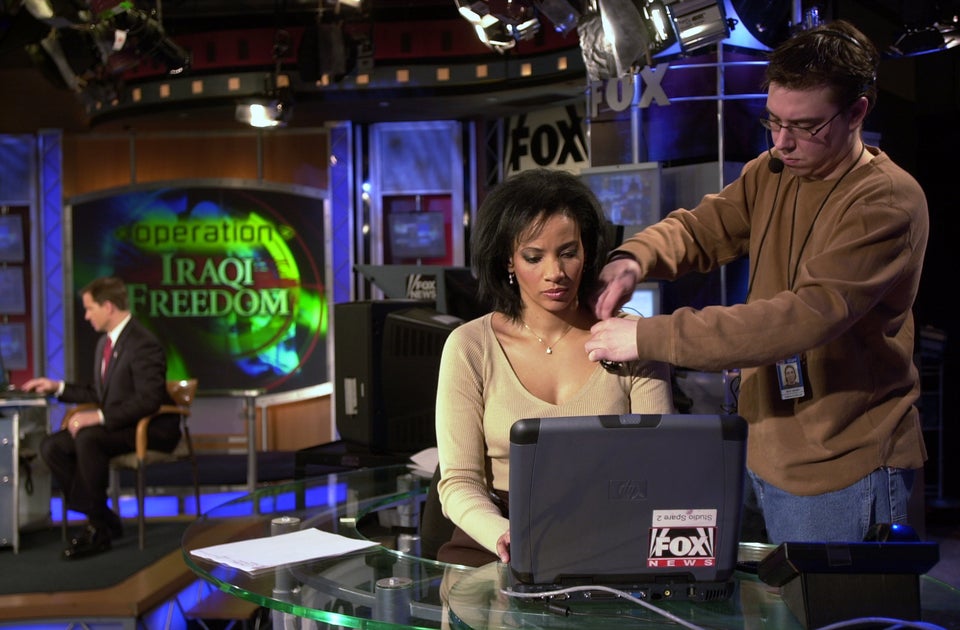 19 Of Fox News' Most Unforgettable Moments
Popular in the Community