Bill O'Reilly said Tuesday that the opponents of same-sex marriage have been unable to do anything but "thump the Bible" in their arguments.
Kelly said pro-marriage equality forces had made very compelling arguments that opponents had been hard-pressed to tackle.
"I agree with you 100 percent. The compelling argument is on the side of homosexuals," O'Reilly said. "That is where the compelling argument is. We're Americans, we just want to be treated like everybody else. That's a compelling argument, and to deny that you've got to have a very strong argument on the other side. And the other side hasn't been able to do anything but thump the Bible." This, he added, was not a basis on which to enact public policy.
Related
Before You Go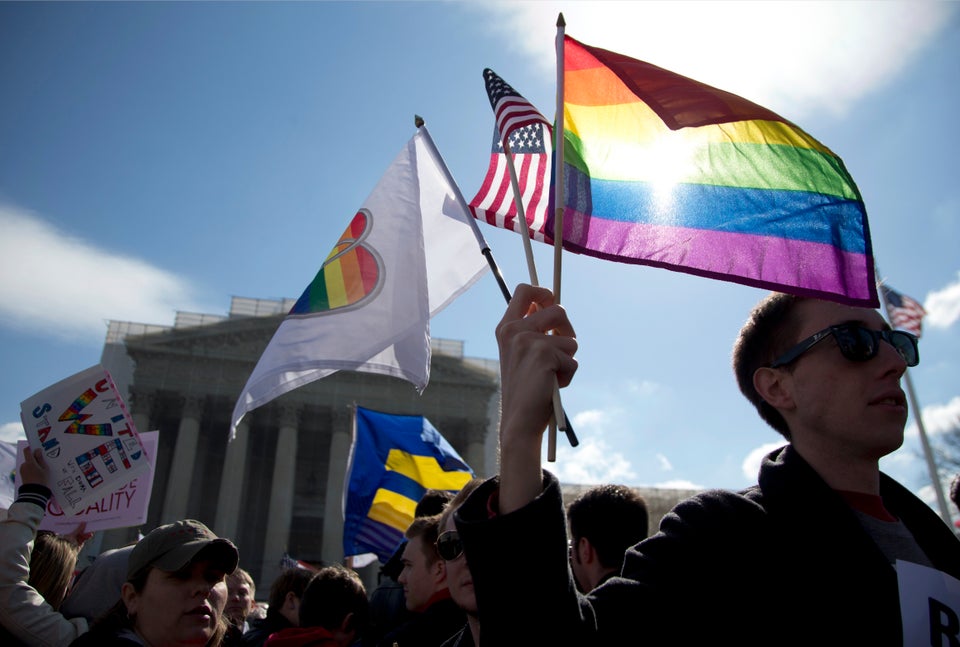 Supreme Court Proposition 8 Case
Popular in the Community