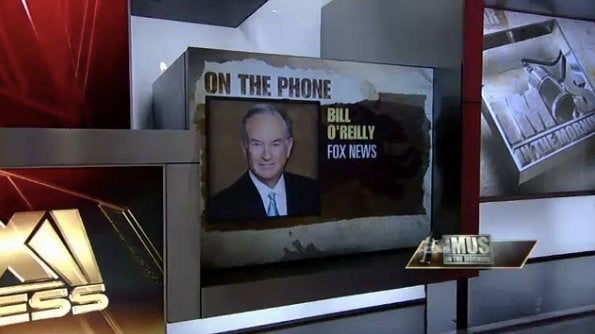 Bill O'Reilly said he didn't know whether or not Glenn Beck was going to leave Fox News when his contract is up in December.
The question of Beck's future with Fox News has been a long and complicated one ever since the network sent word in March that it was "contemplating life without" Beck. Beck gave his own cryptic messages about his future, and a report in the New York Times suggested that he could form his own cable channel. Since then, the negotiations between Beck and Fox News have apparently continued behind the scenes.
But Don Imus raised the issue on Tuesday when he was interviewing O'Reilly on his radio show. Imus asked O'Reilly point blank if he thought Beck would bolt.
"I don't know," O'Reilly said. "I mean, this guy is building quite an empire...like him or not, he's a savvy business guy...I don't know if he's going to do that or not. I mean, television for me is my main deal, but not for him."
O'Reilly said Beck's radio show is "pretty powerful in the middle of the country," and that Beck could also focus on the many personal appearances that he makes. "It's a business decision that he's going to make," he said.
Watch (via Media Matters):
On his own radio show, Beck addressed the conversation. His co-hosts mocked Imus a bit, but Beck focused on Media Matters, which had picked up O'Reilly's comments. Beck said the site is out to destroy him, and warned his listeners that, if he did wind up leaving Fox News, "don't you ever believe that" it was because of Media Matters.
LISTEN:
Popular in the Community