A new Pew Research report found that the number of Americans who identify as Christian dropped from 78.4 percent to 70.6 percent between 2007 and 2014, and conservative pundit Bill O'Reilly thinks he knows why.
In a Wednesday segment, the Fox News anchor said that "people of faith are being marginalized by a secular media and pernicious entertainment."
"The rap industry, for example, often glorifies depraved behavior, and that sinks into the minds of some young people -- the group that is most likely to reject religion," he said. "Also, many movies and TV shows promote non-traditional values. If you are a person of faith, then the media generally thinks you are a loon."
O'Reilly's conclusion is flawed and "troubling" for many reasons, said the Rev. Tony Lee, the senior pastor at the Community of Hope African Methodist Episcopal Church. Lee noted that the pundit specifically did not mention rock, pop, country or any other genre of music.
"I think we need to be very careful about some of the coded language in that, because in many ways that is kind of using black culture as a scapegoat for the decline of Christianity," Lee said.
"People will blame hip-hop for everything," he added. "There is a much larger context of scapegoating of hip-hop."
We'll start by noting that O'Reilly -- like a remarkable number of pundits! -- apparently still thinks hip-hop is dominated by "gangster rap." Snoop Dogg is posing for photos with cops, guys. Kendrick Lamar, perhaps hip-hop's most respected artist, is being recognized for his community service. The '90s are over.
From rappers to religious scholars, many recognize the spirituality contained within much of hip-hop music, as well. Christian rapper Lecrae is one of many mainstream hip-hop artists today weaving religion into his songs.
"For me, my faith dictates everything I do, so no matter what I'm saying in my art, my faith is the driver for that," the rapper said in a 2014 interview with Religion News Service. "That's what I'd encourage people to understand as they listen to my music. It's distinct. My worldview bleeds through my music."
Lecrae is "able to share the gospel past the confines of the church," Lee said, which is increasingly important for a younger generation. By focusing on the so-called "depravity" of hip-hop, O'Reilly fails to recognize the true implication of the Pew report and the real challenges the church faces today, Lee said.
"Millennials are not finding their place within church because the boomer generation is continuing to express the gospel in a language that is theirs," he argued. "My prayer is we will be able to turn the corner and will be able to reach back out to their generation."
Support HuffPost
The Stakes Have Never Been Higher
Related
Before You Go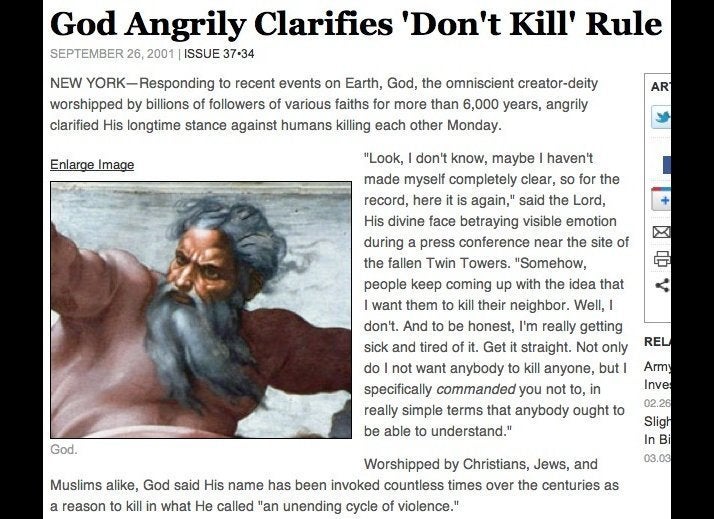 The Onion Religion News Coverage
Popular in the Community