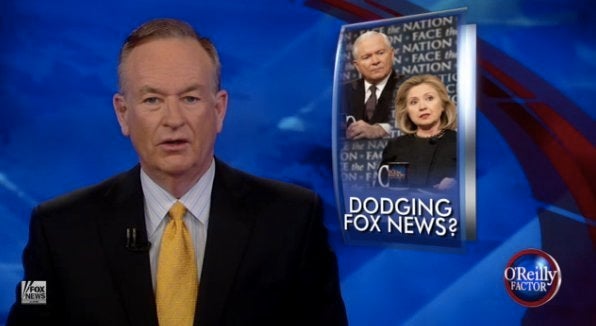 "I have more power than anybody other than the president, in the sense that I can get things changed, quickly," he said. "I don't have to go through the legislative process; I don't have to do any of that. I can just bring it to the people, and say, look, this has gotta be dealt with."
There a bunch of good nuggets in the Newsweek profile. For instance, O'Reilly says he "likes" Obama personally, and that he warned Glenn Beck not to turn into "Elmer Gantry" when the two went on tour together. But that "power" statement stands out. (Interestingly, it's a bit of a step back from a statement O'Reilly made in 2010, where he said definitively that he had "more power doing what I'm doing" than he would as president.)
It's certainly true that, as the nation's leading cable news host by some length, O'Reilly has a very large reach and influence. And the relative power of a television host versus, say, the Speaker of the House could be arguable, in a sort of sociological sense. Nevertheless, we are throwing the question open to you, the reader. Do you agree with O'Reilly's statement?