"When you hear something on a partisan-driven program, do not believe it!" Bill O'Reilly told his audience on Wednesday.
No, he wasn't talking about his own show. He was talking about frenemy Jon Stewart, who had accused him of being more outraged about the media coverage of Michael Brown's death than about the death itself.
Maybe that was because O'Reilly cut his vacation short to deliver an incensed rant about the "race hustlers" who he said (without irony) were acting like a "lynch mob" towards Darren Wilson, the police officer who shot Brown. But O'Reilly insisted that, since he'd also said he was sorry Brown was dead, Stewart was smearing him.
"Distortions are how some people make a living," he warned his viewers.
Related
Before You Go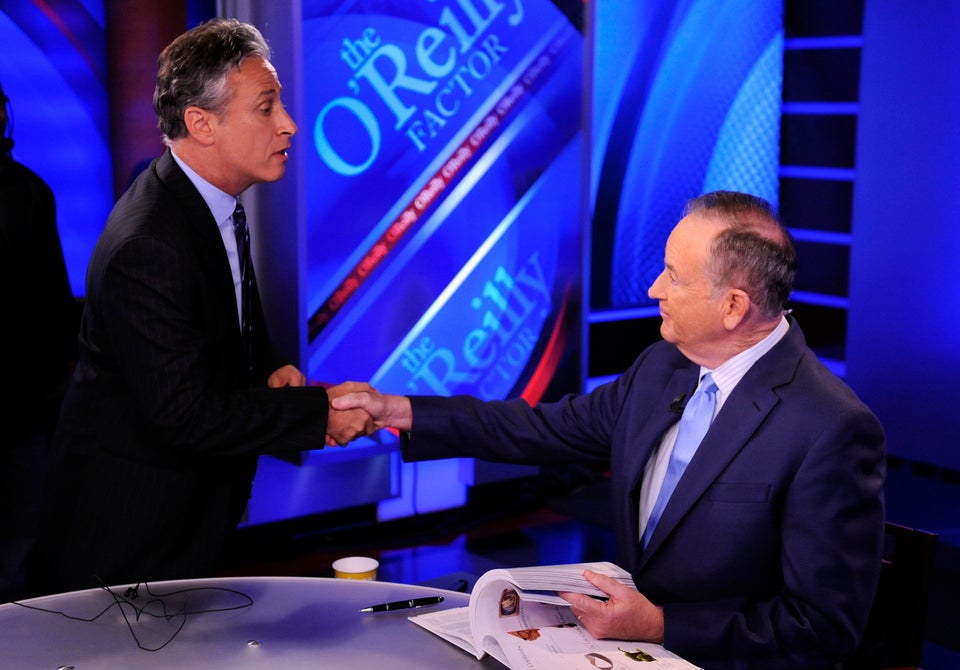 Bill O'Reilly and Jon Stewart
Popular in the Community