Both men argued about the role of the government, the Middle East, the media and many other things. But Twitter was filled with people who were trying in vain to watch the livestream of the event.
"You'd think two of the biggest names in media -- Jon Stewart and Bill O'Reilly -- could figure how to offer a livestream that works," Tampa Bay Times TV critic Eric Deggans tweeted.
Even for people who could get in, the video was sometimes heavily pixelated. At certain points, Stewart and O'Reilly's voices were sped up, making them sound like Alvin and the Chipmunks.
Eventually, the organizers of the event had to apologize:
Speaking to George Stephanopoulos on "This Week" on Sunday, O'Reilly said that the problem has been solved.
"Everybody is going to get to see it," he said. "And it's $4.95. If you want your money back, it's going to charity anyway but we'll do it. It crashed, the server crashed."

Related
Before You Go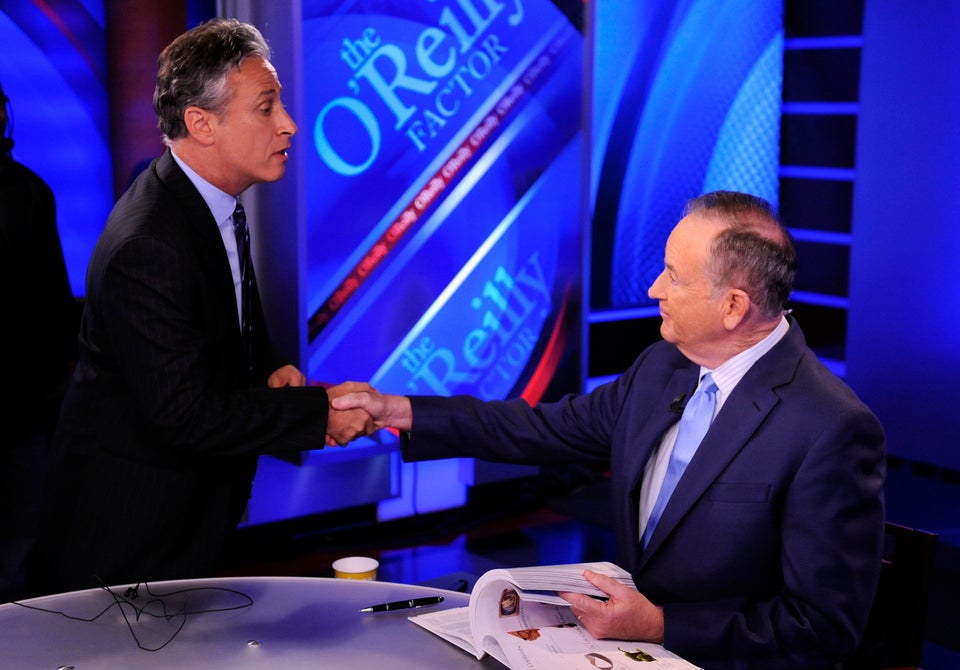 Bill O'Reilly and Jon Stewart
Popular in the Community