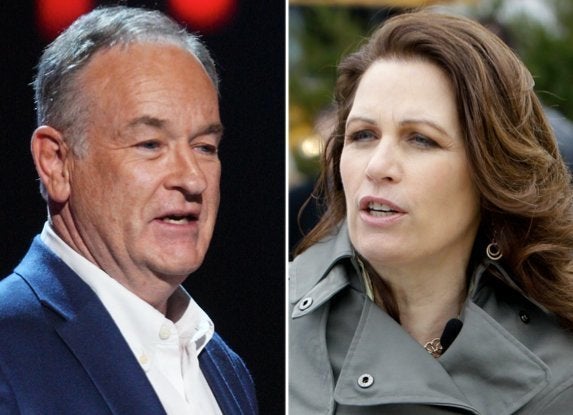 In discussing buzz surrounding the Tea Party darling's ambitions for 2012 with Sandy Rios, a Fox News contributor, and political science professor Larry Sabato, O'Reilly asserted, "She doesn't know where Lexington and Corcord are."
The AP relays background on the misstep made by Bachmann during a trip to the early primary state of New Hampshire earlier this month:
Before headlining a GOP fundraiser, the possible presidential hopeful told a group of students and conservative activists in Manchester, "You're the state where the shot was heard around the world in Lexington and Concord."

But those first shots of the Revolutionary War were fired in Massachusetts, not New Hampshire.

"So I misplaced the battles Concord and Lexington by saying they were in New Hampshire," Bachmann posted on her Facebook page later. "It was my mistake, Massachusetts is where they happened. New Hampshire is where they are still proud of it!"
Addressing the mix-up, O'Reilly said, "That hurt her."
Conservative columnist George Will also recently jabbed Bachmann over the error, which the potential presidential contender admitted herself was "a mistake." In weighing in on the matter during a roundtable discussion on ABC's "This Week" he quipped that his wife "occasionally advises" the congresswoman, but "not on American history."
Support HuffPost
The Stakes Have Never Been Higher
Popular in the Community